For some, hosting a Super Bowl party is the perfect combination of football, team pride, and entertaining. Hosting game day at your own home can be a lot of fun – celebrating wins (or commiserating over losses) are always better with friends. If hosting a Super Bowl party is in your weekend plans, remember these tips to make sure your party goes smoothly and that you have time to actually watch the game.
1. Don't forget to test your TV and electronics
If your TV doesn't work on game day, you won't be having a party. The day before, check over your TV equipment and electronics to make sure  everything is working properly. If you need to move some TVs around, do that early enough so you can secure loose wires and check the viewing distance. Clean delicate TV screens with a dry microfiber cloth and use a pre-moistened electronic wipe to remove fingerprints. Secure cords to avoid tripping hazards and replace remote control batteries if necessary.
2. Don't run out of t.p.
Guest bathrooms see a lot of action on Super Bowl Sunday so stock up on toilet paper, towels, and soap. And if you have been meaning to get your leaky or broken toilet looked at, be sure to hire a plumber ASAP.
3. Don't skimp on seating
If you're expecting a crowd, gather more seating and side tables from other rooms in your home or borrow a few from a friend. Make sure you leave room for people to get up and move around and remove any potential tripping hazards. A few throw pillows on the ground will help those who like to stretch out and lounge.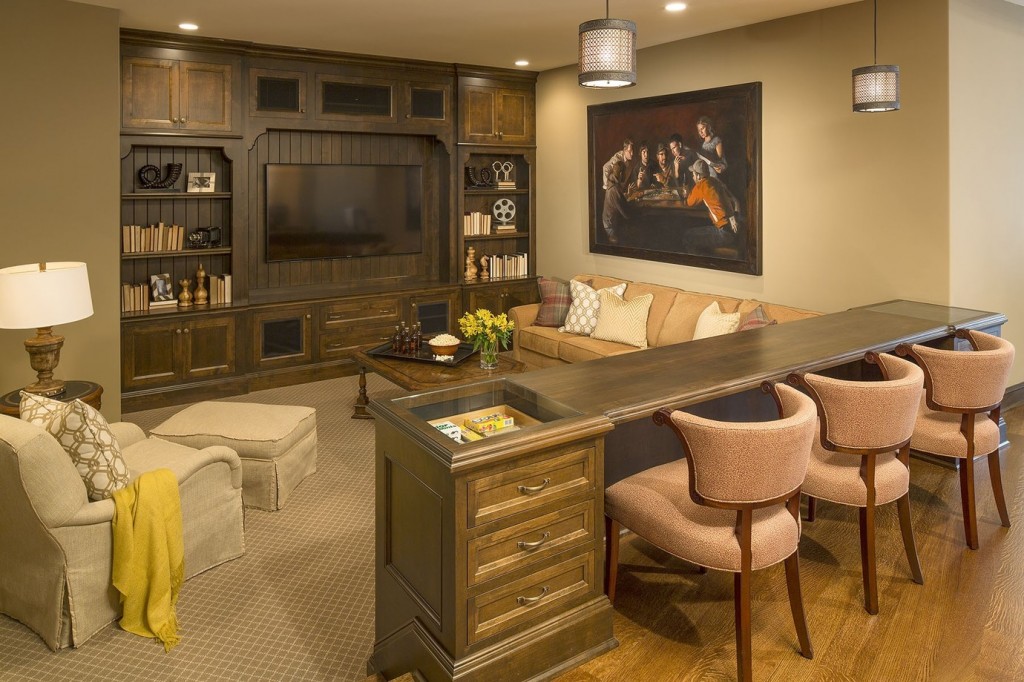 4. Don't get stuck in the kitchen
The Super Bowl is typically 4 hours long, so you'll need plenty of appetizers, main dishes and desserts for your crowd.When the game is on you do not want to be stuck in the kitchen basting buffalo wings or frosting cupcakes. Look up recipes that don't require last minute preparation and make as many dishes as possible the day before. If you plan on ordering out, place your order early as take-out places are extremely busy on game day.
5. Don't do the dishes
Paper plates are okay to use and will save you lots of time post-game, but look for a brand that supplies eco-friendly serve ware so you don't contribute to landfill. Check out a company like Eco Products or Greenmunch who offer a huge variety of "disposable" table goods. If your disposables are compostable or recyclable, make sure you let your guests know which bin to put them in when they're done.
6. Don't put all the food in one place
No one likes to get stuck in a traffic jam inside the home. Even if your party is small, create a few different areas for food and drink. Spreading out the buffet will help guests move around and mingle, and keep people from hovering over one area. Think about your space creatively: use your patio or deck, use your dining room table, or move furniture around to create a better traffic flow.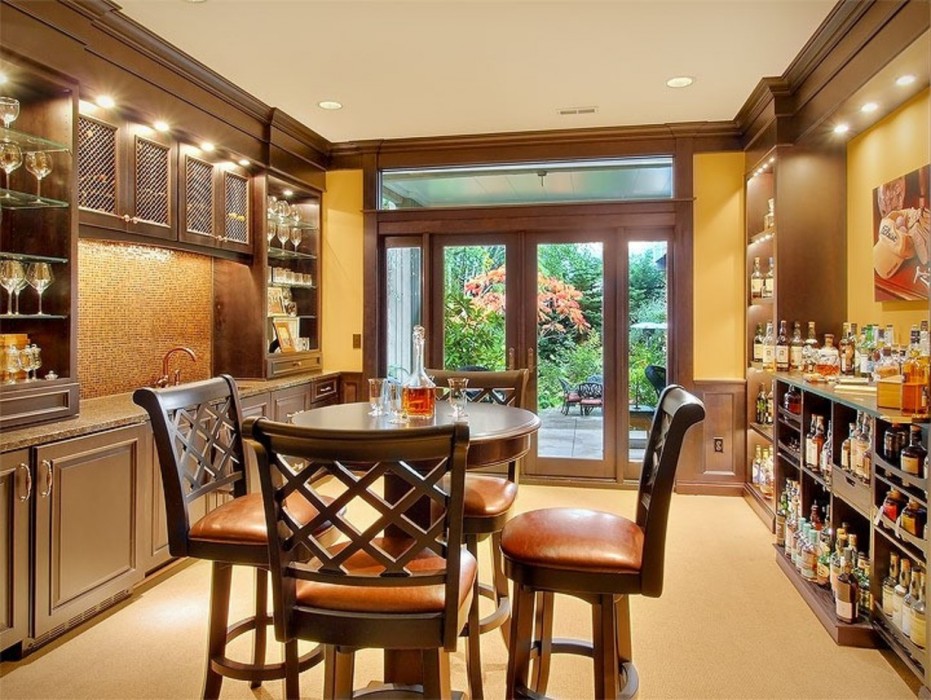 Renovation and Remodeling Specialists
7. Don't buy bottles
If beer is your drink of choice on game day, consider buying a keg instead of bottles. Ounce-per-ounce it's usually less expensive to buy in bulk and many distributors offer varying sizes of kegs. A 5-gallon (or 19 liter) keg is the equivalent of 53 12oz beers, a Pony keg (29 liters) is equivalent to 82 12oz beers. And the most important don't: don't let your friends drive drunk. Always set out pitchers of water in addition to alcohol and insist on a taxi (or your couch) to prevent them from driving while intoxicated.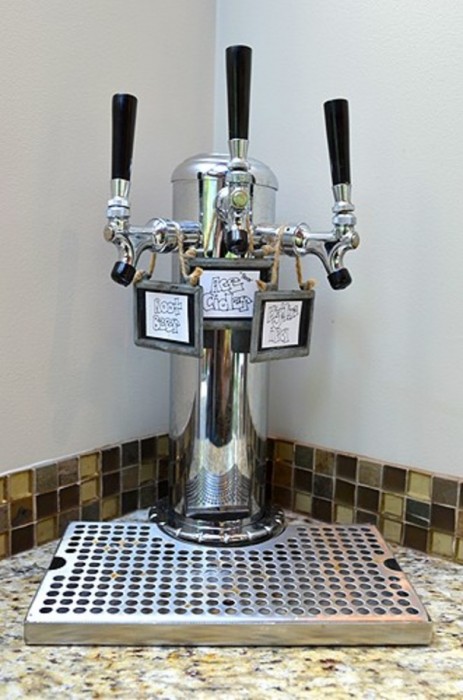 Jonathan Matthews Design Group 
8. Don't forget to label
With hours of eating and drinking it's easy for guests to misplace their cups or glasses. If you want to avoid cup confusion (and save room in your garbage bin), simply put a few permanent markers near your drink station so everyone can label their cups. There are all sorts of fun drink markers available these days, including pens that write on glass. You can even have guests label their plates as well, especially if you have a buffet where people fill up their plate multiple times.
9. Don't become the maid
Here's the easiest tip for Super Bowl party clean-up: put out plenty of garbage cans. On game day, don't place your only garbage can under the kitchen sink. When it comes to hosting a Super Bowl party, set out conveniently located bins for waste, compost and recycling. Be creative with your bins: try stretching a sturdy rubbish bag over a laundry basket, or clean out an extra container or basket. Make sure they're large, sturdy and obvious – this will save you a lot of time when it comes to clean up.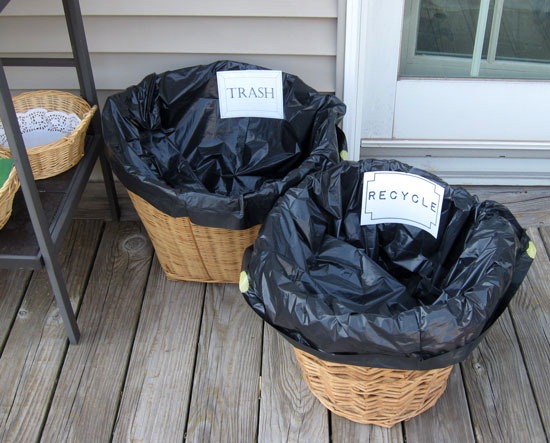 10. Don't let foot traffic spoil your rug
Super Bowl Sunday may be sunny and dry in Phoenix, but the weather in your town might be very different. With everyone entering your home at the same time, you'll want a good quality entry rug to absorb snow, mud or debris. Trap that dirt right when people enter your home and you can ensure a much cleaner floor in your TV room. Or if it's easier, have guests remove their shoes at the door.
11. Don't forgo fun for your Pinterest obsession
Football-themed cake pops, 7-layer bean dips shaped like a stadium or mini-meatballs styled like footballs are fun, festive and creative. But they can also be incredibly time-consuming. We're not suggesting downplaying the decorating; just don't spend too much time stressing over your failed attempt to carve a watermelon into a helmet. Enjoy your company and enjoy the game!
Top image credit: Conard Romano Architects