May is the perfect month to get your home and yard ready for outdoor living and entertaining. For some, May is filled with important events like celebrating Mother's Day, Memorial Day, and graduation. And if you're hosting then you may have an even longer to-do list than usual. Smart homeowners know when to DIY and when to delegate to a home services professional. You simply may not have the time to get everything done before guests arrive.
Many regions experience higher temperatures in May, marking the transition from late spring to early summer. You'll want to take advantage of warmer weather by tending to your garden and setting up an efficient irrigation system. Installing shades or awnings might also be on your weekend to-do list. Here are some great project ideas to get your home ready in May.
Lawn and Garden Services
If you plan on spending this month out in your yard then you know there are always plenty of tasks to get done! If you don't want to maintain and store equipment like a mower, edger, or leaf blower, consider hiring a lawn maintenance company to take care of the lawn for you. Some companies will do other add-on tasks like pruning, weeding, laying down new mulch, or trimming the trees. Outsourcing these tasks may give you extra time in the garden to focus on planting a new landscape or tending to a vegetable garden.
Deck Maintenance and Repair
Your deck requires regular maintenance and inspection to make sure it's in good (and safe) condition for use. Check for loose boards, railings or rails, and check for splintering on the wood planks. A thorough cleaning can help remove algae and moss, while a new coat of paint or stain will help protect the wood. If this job is too large, hire a decking contractor.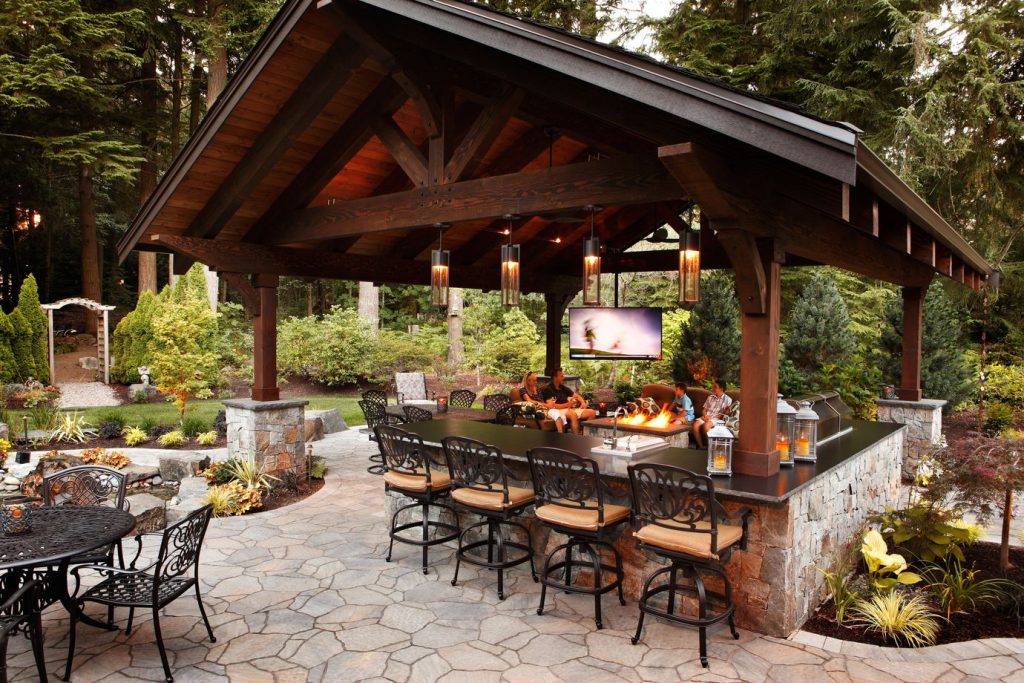 Build an Outdoor Kitchen
"Building" your outdoor kitchen can be simple and straightforward as having a grill or BBQ out on the patio. But some homeowners may be looking for a true outdoor kitchen, complete with lighting, a prep area, refrigeration, outdoor seating, and possibly a sink or ice maker. There are DIY tutorials for how to construct a grill surround, but make sure you have the time and skills necessary to get this done on time and within budget. Alternatively, a professional contractor can easily design and build a full-service outdoor kitchen complete with electrical wiring or heating. The contractor can also ensure that the gas and water lines are plumbed and permitted correctly and that the kitchen is situated correctly on your property.
Find an Outdoor Kitchen Professional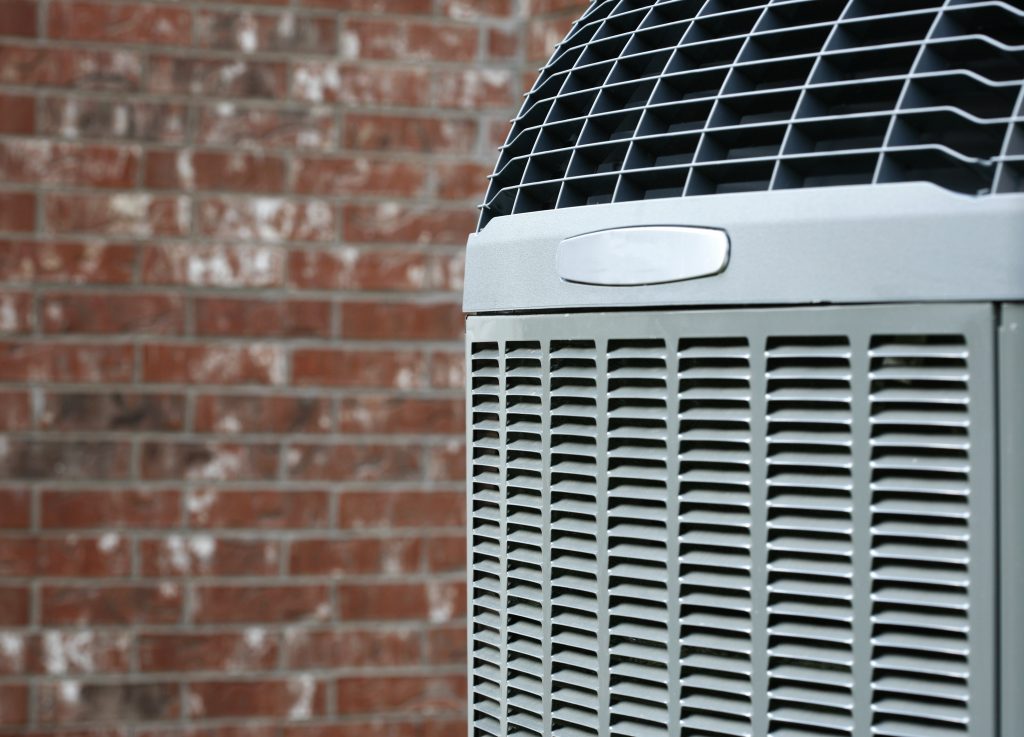 Service the air conditioning unit
If you rely upon your home's AC during the heat of the summer, use this month to have it serviced. An HVAC technician will know how to properly service, tune, repair, or test your equipment to make sure it's ready to be used full time. You may also need to have the filters changed at this time. This is a great project to get done before your HVAC professional's schedule becomes too busy.
How to create the ultimate backyard space
If you have an outdoor area then you know that this is the best time of year to make sure it's ready for grilling, lounging, entertaining, or just enjoying. Here are some great articles to help you set up that outdoor oasis right at home.
Best landscaping tips for this month
Big or small, your landscape needs regular maintenance to make sure plants are healthy and that the property is taken care of. Broken fencing, dead tree limbs or shrubs too close to the house can all pose problems for the home. Here are some articles to help you learn more about your landscape maintenance.