Building your first home is an exciting adventure for sure, but it can also be a bit overwhelming if you don't know where each step will take you. There are many things to consider and a lot of professionals you need to hire, like a contractor, inspector, home designer, etc.
We've gathered a few experts in the home-building industry to ensure that you have all the information and guidance you need to make your dream home a reality. So keep reading to know more!
Most important features to consider when planning a house design
You'll want to consider fitting all of the necessary spaces into your floor plan and make a few flexible spaces for multiple uses.  For example,
Expanded garage
Higher ceilings
Main floor guest suite w/ensuite
Mud Room
Walk-in Pantry
Powder Room
Home Office
Room dividing to open or close spaces for multiple purposes
Outdoor kitchen
Indoor/Outdoor connection for entertaining spaces
You will also want to plan for things that are more difficult to add later, like:
Central Vacuum System
Wiring for automated shades
Extra outlets for specific uses like bidet toilet, power to charge devices inside drawers
Electric Vehicle Charger
Built-in Sprinkler System
Hot/cold hose bib
Also consider Convenience/Organizing Items like:
Custom Shelving
Smart Home Features
– Noree Henderson from JayMarc Homes.
What part of the drafting process should get the most attention?
Designing a new home can be challenging and time-consuming, but it is definitely time well spent.  Careful pre-planning of a new home build can save thousands of dollars that flying by the seat of your pants might cost you.
One very important issue, in fact maybe the most important issue, is matching your home design and square footage to your budget. Many people who start the home design process do not have an idea about new home construction costs. New home construction costs are a moving target due to supply chain issues and commodity material prices such as lumber and oil-based products.
The first question a new home client should ask is: "What can I afford now".  Maybe the prospective homeowner priced new homes a year or two ago, but as stated previously, prices fluctuate, and they may not be able to afford what they are expecting.
Sometimes it might benefit a prospective homeowner to wait for the market to "cool down" or simply adjust their plan to a more modest design. Another way they can afford the home they really want is to downgrade finished or build part of the home, such as a basement or bonus room unfinished.
Another idea to help a homeowner get the dream home they planned on is to design a home that can easily be added onto at a later date. This technique works well when the homeowners might be expecting an in-law or college-age child to live with them at a later date.
A great home designer will know how much home a prospective client can afford. It serves no one's interest to design a home that the client can not afford to build. Maxing out a client's construction budget and not leaving any room for contingency will lead to frustration and financial stress that could have been avoided in a pre-design meeting with a competent home designer.
– Gilbert Maynard from All Draft Design Services.
How can homeowners use 3D visualization before building their first home?
3D visualization nowadays has become so much more than a complex technology only for engineering purposes. It's reached the fields of Home Renovation, Home Decor, Interior Design, and Hospitality! 
Before building your precious new home, a 3D visualization tool greatly helps you to visualize the layout and design details in a more tangible way, and you can literally realize all your imagination at your fingertips with it, no matter what building styles you would check before moving the rock, it provides all kinds of features. Plus, it's a much more efficient way to communicate with the contractors and the manufacturers of custom-made furniture because you certainly don't want to see a result that has nothing like the anticipated design project, right? 
It's time for you to use 3D visualization and see how the magic works for your new home!
– Coohom
Important home-building tips for first-timers
Building a home can be stressful under the best conditions for those who do it every day. If you are building for the first time, it can be downright scary. From the building permits to the paint colors and everything in between, your life will be full of choices for as long as it takes to get your certificate of occupancy. The thoughts below will help you overcome some of the anxiety and smooth out the process to help you handle the build like a seasoned pro.
Start by creating a few lists of the must-have additions and the would-be nice inclusions. Once you have them on paper, work with your builder or designer to put a value next to the item. Once you have the value, convert it to the impact on your mortgage amount based on your interest rate and terms.  You might find that the premium deck you love is $15k more than the entry-level patio, but in real dollars, out every month, only an extra $60. (You are already paying the labor bill, so now is the time to choose the right products to be installed). You know what you can afford, so having the items by mortgage value helps to keep you on budget while making the decisions between your dream and your finished home.
Finally, you must trust the process to take more time than you want. Rome was not built in a day and your home will not be either. The more you decide upfront and the less you change, the faster the process will go for the builder and for you. Changes take time and time will cost you money.
– Kelly Fox from Frontier Building Supply.
What are the best plumbing tips when building your first home?
When building a house, focus on keeping the valves and taps easily accessible and visible. Place plumbing fixtures on the lowest level of the home to keep it as safe from water damage as possible.
Important things to consider when building a sustainable home
Home Size
How big of a home do you need? A larger home will require more materials and cost to build than a smaller home, and it will consume more energy over the course of its life. Careful consideration of your needs and thoughtful design can help ensure that you are maximizing your utilization of space.
Material Choices
Building with renewable materials, ideally from local sources, will help minimize the environmental impact of the materials your home is built with. The carbon footprint of your materials is another thing to consider during the design process.
Lifespan
A home that needs to be replaced after only a few decades is inherently less sustainable than a similar home that lasts much longer. Build with durability in mind and construct a home that can last more than a century.
Renewable Energy
Aim to power your home with 100% renewable sources like wind or solar power. If installing photovoltaic panels or wind turbines on your home isn't realistic for you, many public utility companies offer the option of purchasing renewable power.
Energy Consumption
Building a thermally efficient home can help reduce your energy consumption. This will not only save you money on the cost of your renewable energy system, but it will make your home more comfortable and improve your indoor air quality.
Water Use
In many places, fresh water is in limited supply. Using water-efficient plumbing fixtures, drought-tolerant landscaping, and drip irrigation can conserve water. This usually has the added bonus of saving you money!
Professional Help
There is an enormous amount to learn on the subject of sustainable building. Hiring a qualified Architect and Contractor to help you navigate the process and create the highest performance building possible will ultimately lead to the most sustainable home. Look for professionals with widely recognized certifications like Passive House or LEED accreditation. Even Architects and Contractors often hire experts to help them with certain aspects of sustainable design or construction!
– Andrew Peters from Peters Design-Build.
When is underpinning required?
Several reasons might make the foundation of your property lose its previous stability. Some factors include:
1. Fault in the foundation of your home from the time of construction.
2. Excavations in nearby areas.
3. Soil subsidence.
4. Additional weight, such as adding a new extension, for which the foundation is not strong enough.
5. Unforeseen natural disasters, such as heavy rains, earthquakes, sinkholes, etc.
The most dedicated underpinning specialists will pay particular attention to understanding what might have caused the foundation's symptoms. This is important to decide on the best line of treatment.
Why is a foundation important when building a house?
A foundation is important when building a house because it provides a level surface for the construction of the house and supports the weight of the house. The foundation needs to be made of materials that are strong enough to support the weight of the house, and it needs to be able to withstand the forces of the earth, such as wind and earthquakes. Also, the foundation must be able to drain water away from the house so that the house does not become damaged from flooding or water seepage.
The different types of foundations used in house construction are:
Slab foundation – A slab foundation is a concrete slab that is typically 4 inches thick. The slab is poured directly on the ground and provides a level surface for the construction of the house.

Crawl space foundation – A crawl space foundation is a concrete foundation that is typically 8 to 12 inches thick. The crawl space foundation is poured on the ground and has a crawl space beneath the house.

Basement foundation – A basement foundation is a concrete foundation that is typically 8 to 12 inches thick. The basement foundation is poured into the ground and has a basement beneath the house.
If a house does not have a proper foundation, there is a chance that the house could collapse!
– Kevin Maguire from HomeSmitten.
What considerations should be made to ensure proper drainage around the foundation?
If you're looking to keep your foundation walls dry, crack-free, and long-lasting, there are a few key exterior drainage considerations to keep in mind!
First, ensure the property grade around the perimeter of your foundation walls is sloping away from the structure. This is a key component to proper drainage and will guard against the pooling of water around your porous concrete foundation walls (which, if left, can lead to rapid cracking and concrete deterioration). Another crucial drainage consideration is to ensure that your overall eavestrough and downspout system is in good working order. Yearly maintenance is required for this, but confirming that your eavestroughs are free from leaves and debris ensures that they will capture and properly collect the large volumes of water that drain from your roof.
Second, ensuring your eavestrough downspouts are also adequately cleaned and draining at least 10ft away from the foundation wall helps to keep these large volumes of water away from your concrete walls.
In essence, both of these drainage systems, in combination, are crucial components of a dry and rock-solid foundation wall over the years.
Gavin MacRae from GJ MacRae Foundation Repair
Is there a perfect house layout?
The qualities of a perfect house layout depend on your lifestyle and needs. For one, it may be the strategic location, and for the other, it may be the design of the house. The essential thing of a perfect home layout is to meet the basic needs of the occupant. It should have such a design that can help occupants live happily & comfortably. 
The primary essentials of an enclosed space are to accommodate furniture of standard size and end-user circulation to make it usable. Preferably to give the best home layout to your family, it should have one bathroom for every two bedrooms. If you and your family entertain often, you should prefer a house plan with an open kitchen and a full or a half-guest bathroom near the living area or an open floor plan concept. 
A house layout is essential while designing and constructing a house. A perfect home layout can enrich the house's happiness by making a good flow between spaces and can boost its resale value. A house layout gives a path to visualize how residents will move through the space. A house layout plan makes it simple to check whether the area is appropriate for its planned purpose. You can work via any possible challenges and redesign before moving onward into more detailed planning or building stages.
– Jitendra Tiwari from Civil Lead.
What should I consider for the perfect kitchen layout?
When deciding on a new kitchen layout, there are several things you should keep in mind. Think about how you use your kitchen and what you need to have within easy reach. You'll want to create a layout that allows plenty of room to move around, and this especially goes for parents with young children or seniors with mobility issues.
The aesthetics of your space also play a significant role. Your kitchen should be a place that you enjoy spending time in, so make sure that the layout suits the style you love and that your kitchen space does not end up feeling cramped and overcrowded.
What should I consider if I plan a room addition in the future?
When planning a room addition or expansion, it's important to consider how the new space will fit into the existing layout of your home. If you're planning to add a new room, you'll need to think about how it will connect to the rest of your house and what kind of traffic flow you want through the space. If your home has a traditional style, you'll probably want to stick with that for the new room.
But suppose you're looking for something more modern or contemporary. In that case, you can use the new space as an opportunity to spice things up.
What are the most underestimated costs when building a home?
When building a home, the most underestimated cost is often labor and, in today's environment, materials.
It is extremely common for a house to take longer than expected, especially if it's one of your first builds. Don't worry though, even seasoned developers often run into similar problems, so it happens to everyone. As time runs on, costs keep climbing. Another reason is that mistakes happen, so sometimes you need to redo stuff. This costs labor and materials for whatever needs to be fixed or replaced, which can range from something small most commonly to something more severe in more unique situations.
Finally, with the current inflation rate, it is anybody's guess what the final price for materials will be by the time you finish building.  Due to cash flow constraints which are an issue for everyone, most supplies are bought as needed, and with the amount of money printing being done, prices keep climbing.
– Mike Jones from Dreams of a Life
How to choose the best art glass panels for your new home?
To choose the best art glass for your home – first figure out the function of your panel. Is it to stop intruders from looking into your home – through your entryway or bathroom window (privacy)? Or, is it to hide a less than optimum outlook of a backyard or garbage area (view control), or is it just pure, self-indulgence (jewelry for your home).
Then decide on the design. To narrow down your choices, try searching Google images or Pinterest for "stained glass" or "etched glass" and adding appropriate adjectives like "Country", "Art Nouveau", "Victorian", or "Geometric": – whatever is your stylistic preference.
Then, find a reputable local glass studio by checking Google testimonials and personal recommendations and email them the following information: the size of your panel, your preferred design (send images, or style choices like modern, Frank Lloyd Wright, Art Nouveau, Country, Tuscan), and your approximate budget for the project.
Interview the glass artist to see if you "get along" and if you feel she will act in your interest. Once you are satisfied you can trust the artist – listen to her advice – she has designed hundreds of art glass windows and will guide you to the best choice.
– John from Artistry in Glass
Photo credit: Artistry in Glass
What do I have to consider when picking my roof?
There are a lot of important things to consider if you want your roof to last, but there are definitely 6 aspects you might want to look closer to:
The length of time you plan on staying in the home
The total amount of distributed weight that will live on the roof. This is considered "The Load"
The architectural design
The warranty life of the roof
The classification of the roof. You want a Class A roof all the time
The aesthetics
What are some tips to build a log home yourself?
There are many reasons to build a log home. Wood is a material of choice with unparalleled comfort: noble, durable, with good thermal and acoustic insulation. You will also avoid allergies and intolerances to chemicals contained in plaster and concrete.
Here are some tips to help you get started :
Choose the log species with care. Take inspiration from constructions in your area. They will use the types of logs that are easy to find locally and that have the best resistance to rot.
Invest in good multi-purpose tools. Don't invest in "specialty" tooling. Specialty tooling is typically used once on the project and will cost you lots of money. Your money will be better spent on multi-functional tools.
Wisely determine log usage. You want to separate and choose the Sleepers (e.g., Base Logs), the Lintel Logs (e.g., To be used above window and door openings), and the Ridge Logs (e.g., A Roof ridge)
Apply Chinking. Put on a log cabin. Due to their nature, logs expand and shrink throughout the year. It could result in gaps in your walls, making it less energy efficient. Chinking is a flexible sealant used to seal in between the logs.
– David Woods from Logcabinhub.com
What should be kept in mind when hiring an architect?
One of the things to keep in mind when hiring a professional architect includes checking out their portfolio to view previous projects, see if they have experience in working on something similar to what you require.
Also, see if they offer services such as 3D design, so you can have a look at your new home in virtual reality before actually getting it built. You may also want to confirm that the architect is qualified with all the correct professional certifications.
– Sheryl from saO architects
What are the benefits of your home inspector using drones?
Home inspectors are primarily using drones to conduct roof inspections as part of their home inspection process, removing the need to climb onto the roof to assess its condition. The benefits inspectors get from using drones for roof inspections include improving safety for the inspection by removing the need to go on the roof; improving savings by making the process quicker and more efficient; and improving the quality of the data collected for the roof inspection by capturing high quality 4K visual data (photos and videos) showing the condition of the entire roof.
Home inspectors are also benefiting from using drones equipped with a thermal camera to look for places on a roof or around windows where a home is leaking heat, indicating the need for repairs to improve the energy efficiency of the home. New developments in drone technology are now allowing inspectors to use drones to create
detailed 3D models
 of the buildings they inspect, which provide a snapshot of the building's condition at a single point in time that can be referred to later to track changes to it over time.
– Zacc, Flyability
Why shouldn't trees be planted too close to the house?
There are several reasons why trees should not be planted too close to the house, as doing so can cause structural, heaving, plumbing, roofing damage, and various other issues. A tree too close to your home can cause structural damage due to its roots, as the foundation and siding of the house can be damaged as the trees' roots grow and expand and come into contact. Additionally, tree roots can cause heaving damage due to how the roots of a tree grow, expand, and push the ground upwards. Oftentimes this cracks and damages concrete and asphalt driveways and walkways. 
Another key reason to not plant a tree too close to your home is the risk of plumbing damage, as when the tree's roots are growing and expanding, they can crush the plumbing and block the drainage. Another key reason why you shouldn't plant a tree too close to your home is the risk of roofing damage. As the leaves and branches from the tree can fall on your house's roof and not just damage it, but also quicken the erosion of the roof. 
These are some of the key reasons why it is best to plant trees at a safe distance from the house. I recommend that you have 15 to 20 feet of space from where you plant the tree and your home.  
What are the best materials for porch and backyard furniture?
There are a few different types of outdoor wood materials that can be used for building backyard furniture, such as benches, swing benches, or sectionals. Some good options include cedar, teak, eucalyptus, and wicker. Each material has its own unique benefits that make it ideal for different types of furniture. For example, cedar is naturally rot-resistant and insect-resistant, making it a great choice for outdoor furniture that will see a lot of use.
Teak is another great option for outdoor furniture, as it is extremely durable and weather-resistant. Eucalyptus is another good choice, as it is also rot-resistant and insect-resistant. Finally, wicker is a popular choice for outdoor furniture because it is durable, light-weight, and easy to clean.
Other materials that could be used in combination with wood are aluminum or wrought iron. These materials are also very durable and weather-resistant, making them ideal for outdoor furniture. Aluminum is also very lightweight, making it easy to move around. Wrought iron is a bit heavier than aluminum, but it is also very sturdy and can add an elegant touch to your outdoor furniture.
No matter what type of materials you choose for your outdoor furniture, be sure to pick ones that are weather-resistant and easy to care for. This will ensure that your furniture lasts for many years to come.
– Viktor, TheDIYPlan
What are 5 ways to build your deposit as a first-home buyer?
There's no way around it – building your first home in today's market is a lot harder than it once was. If you're a first-home buyer out there, you might be sick of hearing, "In my days, houses only cost $50,000 to build." Although they are a lot more expensive to build today, there are still a lot of first-home buyers active in the market, showing that it's far from impossible to do.
These are the five sources you can pull your deposit from:
Government voluntary savings scheme
Government assistance
Bank of mum and dad – using the equity of your parents' house
Sale of assets
Savings
Now you might look at these and say, "I can't use the bank of mum and dad," and that's fine. You don't have to use every single one of the five sources, but you will need to use one or two of them. So, you don't have to do everything, but you do need to do something.
– Samantha Morrison, Opes Partners
When is it a good idea to invest in solar panels?
Our planet is dealing with extreme climate change, and a small change in our energy consumption
can make a huge impact. Homeowners who want to install solar panels can experience enormous
benefits, including a low energy bill, reduced carbon footprints, and enhanced home values.
But these advantages come with significant installation and maintenance costs and the magnitude
of gains that can widely vary from one home to another. So, you just need to do a thorough
analysis to make an informed decision.
Here are some of the most favorable circumstances for homeowners to invest in solar panels:
– If you are seeking to go green, then you can consider solar panels.
– You can also sell the excess power to the grid, earning passive income.
– When you want to enhance your property valve, you can install solar panels.
Solar panels are the most suitable options for the majority of homeowners due to their eco-
friendliness and long-term gains. All you need is to consider some major factors including the cost of
the solar system, energy consumption, upfront investment, and return on investment before investing in solar panels for your home.
Lastly, all you need is to partner with the right solar company that offers the best solar solutions as per
your domestic needs.
– V Kachhadia, Platinum SEO Melbourne
What are the loan options for buying land?
When potential land buyers need to obtain a loan from a traditional lender such as a bank, they need to keep in mind a few things related to getting a loan. First, there are three types of land loans to pursue, and they include the following.
Raw land loan
Unimproved land loan
Improved land loan
It's recommended to purchase land with cash if possible; however, many people don't have cash lying around. That's why most will need to get a loan for buying land. This process is pretty much the same as getting a loan for a home; however, there can be a few differences.
Especially for commercial and agricultural properties, you're typically looking at a fixed interest rate for only a few years, after which the rate becomes variable. This can lead to more financial exposure than you want if interest rates go up.
As with any investment, buying land can pose some potential risks for losses or other issues. The best method to avoid these problems is to thoroughly research the land and the area and estimate value growth and potential. Keep in mind that zoning laws greatly affect the potential of the land and its future value.
– Adam Smith, Hard Money Lenders IO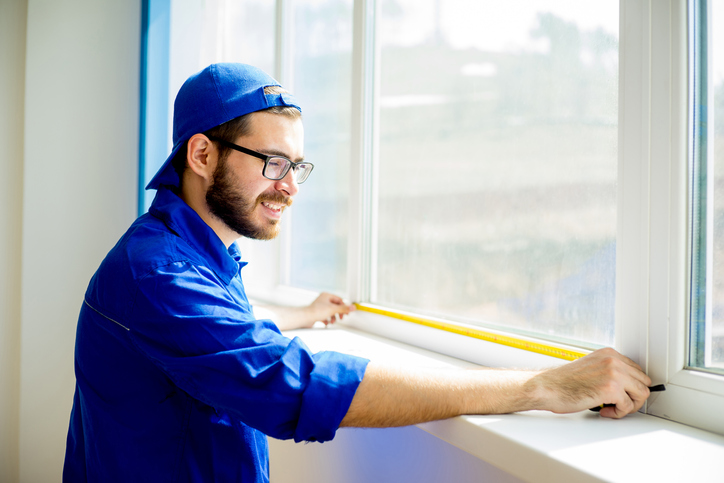 During the planning stages, it's worth delving into the benefits of sustainable energy. With our ever-growing awareness of environmental concerns and the rising costs of utilities, the decision to install solar panels is becoming a popular choice for many homeowners. This eco-conscious move doesn't just promise lower electricity bills, but it also can elevate the long-term value of your home. Designing your dream house with solar integration in mind from the get-go ensures they fit seamlessly with the aesthetics while maximizing their efficiency.
Building a house is a long process that is often underestimated. To ensure a smooth process, planning and researching are essential. Make sure to hire the right home professional for you, that way you will avoid committing typical mistakes when building a house and getting your dream home.