Kick off the New Year with inspiring quotes and motivational sayings to brighten your day. A cute design framed on your wall is an easy way to decorate a space. Waking up to a thoughtful quote or friendly reminder to seize the day can be a great addition to your New Year's resolution. A pretty picture or words of encouragement can lift your spirits or just act as artwork.
Check out these 15 free wall art printables you can download and decorate with!
1. Be Deliberate In Your Actions
Find your center by relieving stress and being deliberate with your actions. Download this free printable as a daily reminder to have a fixed point for your goals.
Photo courtesy of The Project Girl
2. Respond With Love And Kindness
Display a dose of respect to remember to choose kindness over hatred. Get this downloadable print to add to your collection of favorite quotes!
Photo courtesy of Simple As That
3. You Are Beautiful
This printable art template can be customized with your choice of paint to define your own beauty.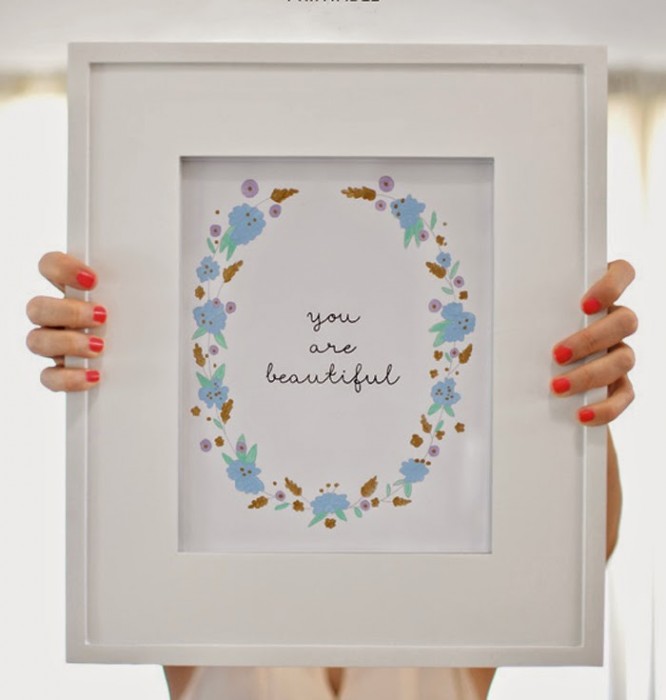 Photo courtesy of Creature Comforts
4. Wanderlust
Boost your mood with a pretty picture and thoughtful quote. This free print is sure to brighten your day and send your mind exploring.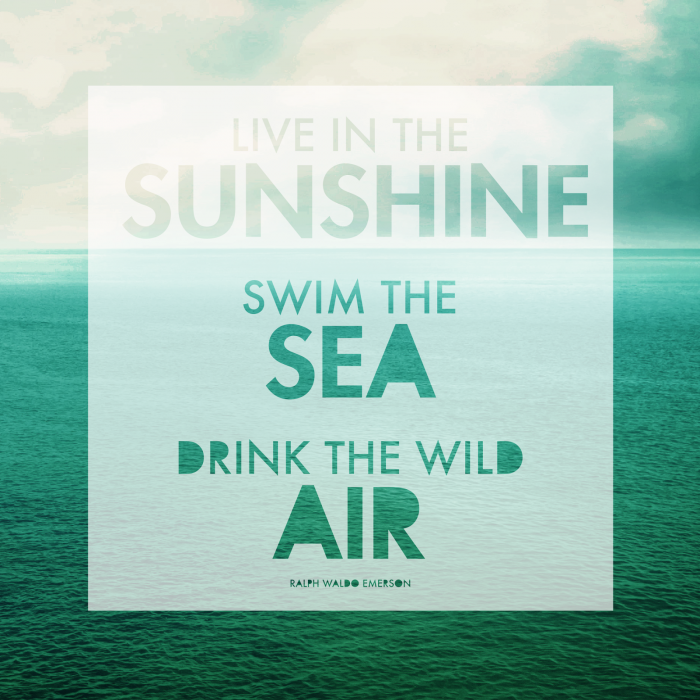 Photo courtesy of Oh So Lovely
5. Be The Good
This free printable comes in many different colors with a short and simple reminder to be the best you can be.
Photo courtesy of J and A & Company
6. Vintage Audrey Hepburn
A floral border combined with a quote by Audrey Hepburn, on top of a chalkboard design, makes up this sweet quote. Download this free printable love quote to frame it yourself.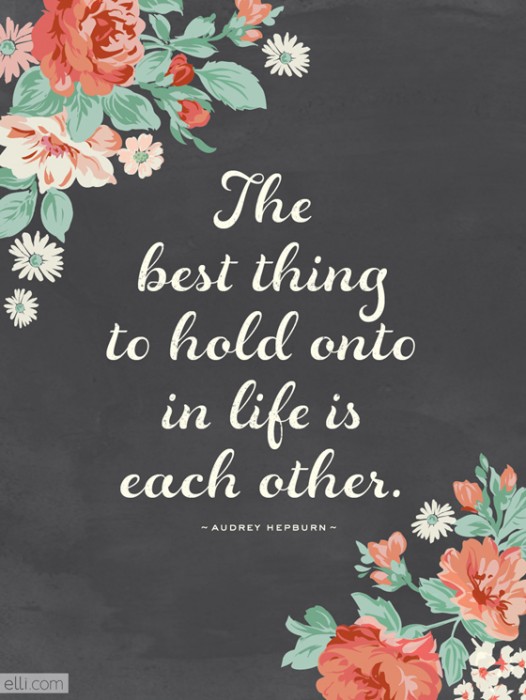 Photo courtesy of The Elli Blog
7. The Little Things
Sometimes the smallest things that occur in life, have the greatest impact. Remember to enjoy the little things with this free print.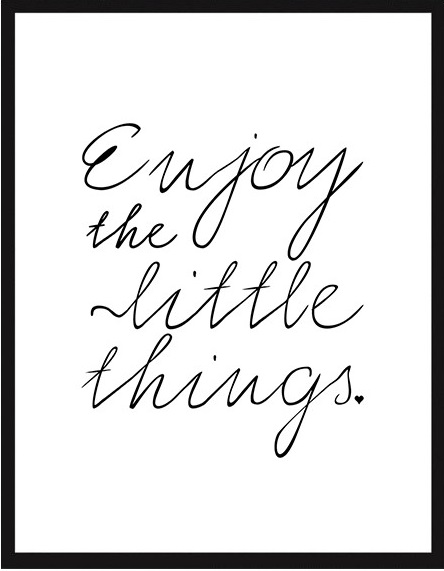 Photo courtesy of Two Zero One
8. The Impossible Isn't Impossible
Motivate yourself in color with this bright, inspiring printable quote to conquer the impossible.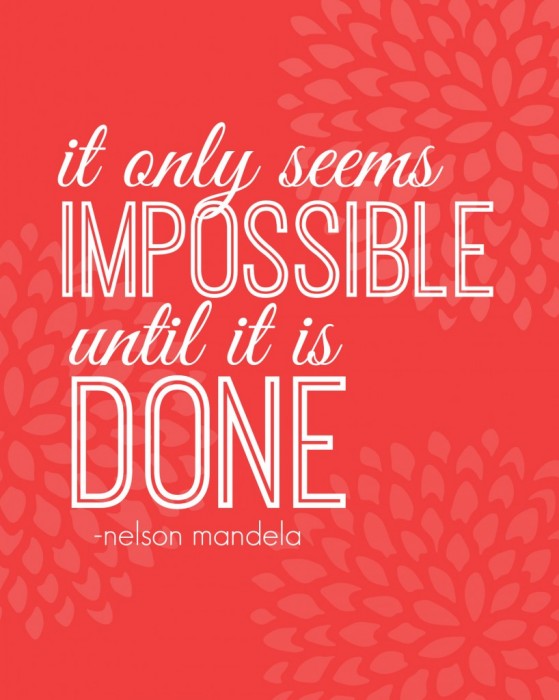 Photo courtesy of Living Well Spending Less
9. Acts Of Kindness
Simple and sweet, this free printable art reminds you to be kind with your actions.
Photo courtesy of Sweet Nothings
10. Life Is A Daring Adventure
Be daring, adventurous, and take life on head first with this bold quote. Get this chalkboard print, here.
Photo courtesy of Nesting Place via My 3 Monsters
11. Change For Change
Let your positive outweigh the negative by changing your thoughts to change your perspective. Download this print for a contagious reminder.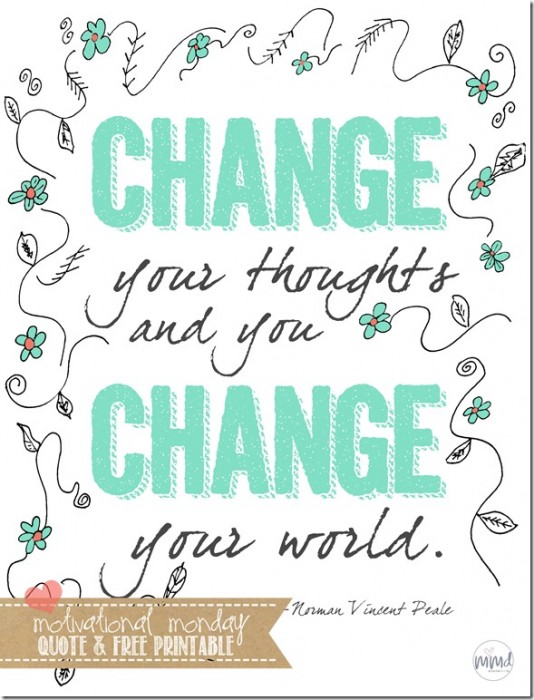 Photo courtesy of Mama Miss
12. Keep It Simple
The simple things in life are those that matter the most! Don't forget it by downloading this printable quote.
Photo courtesy of The 36th Avenue
13. Be Brave
Perfect for a nursery or children's bedroom, this free printable will remind your little one to dream big and be brave.
Photo courtesy of Orchard Girls
14. Enjoy Life
Sometimes we need to be told to slow down and enjoy ourselves. Seize the day with this free printable that encourages you to live in the moment.
Photo courtesy of Classy Clutter
15. A Wonderful Life With You
Give as a gift or hang in your own home, this charming quote is free to download and easy to love.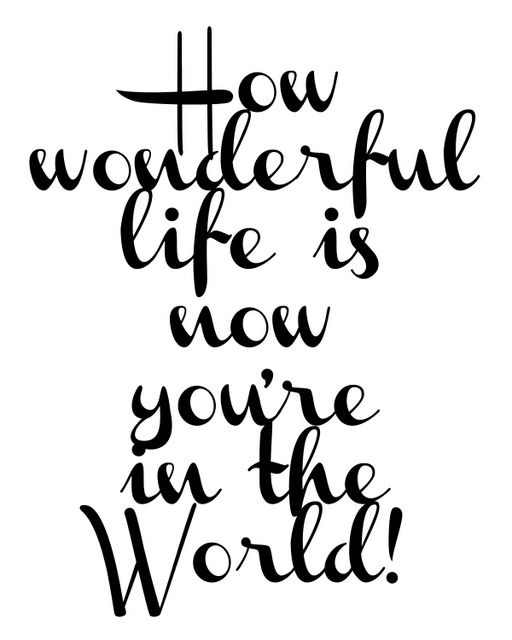 Photo courtesy of Craft-O-Maniac
What's your favorite quote that you would want to display in your home? Let us know by commenting below!
Top Image Credit: Craft-O-Maniac