When it comes to home security, regular upgrades are more important than just keeping up with the Joneses–they're necessary to keep your family safe. And the good news is, these upgrades don't have to cost a fortune. From high-tech home automation systems to making sure your doors have the right locks, there's a lot you can do to make sure your belongings and loved ones are safe and secure.
To make it easy for you to find the right solution for your home, we've compared the most popular security tools out there in terms of the good, the better, and the very best. Check out these recommendations, and get ready to upgrade your home safety, no matter what your budget!
Locks
Not all security options are high-tech: some of the best security comes in the form of an old-fashioned lock. There's a reason locks have been around for so long. But not all locks are created equal – make sure you have the right locks in the right places to keep your home safe.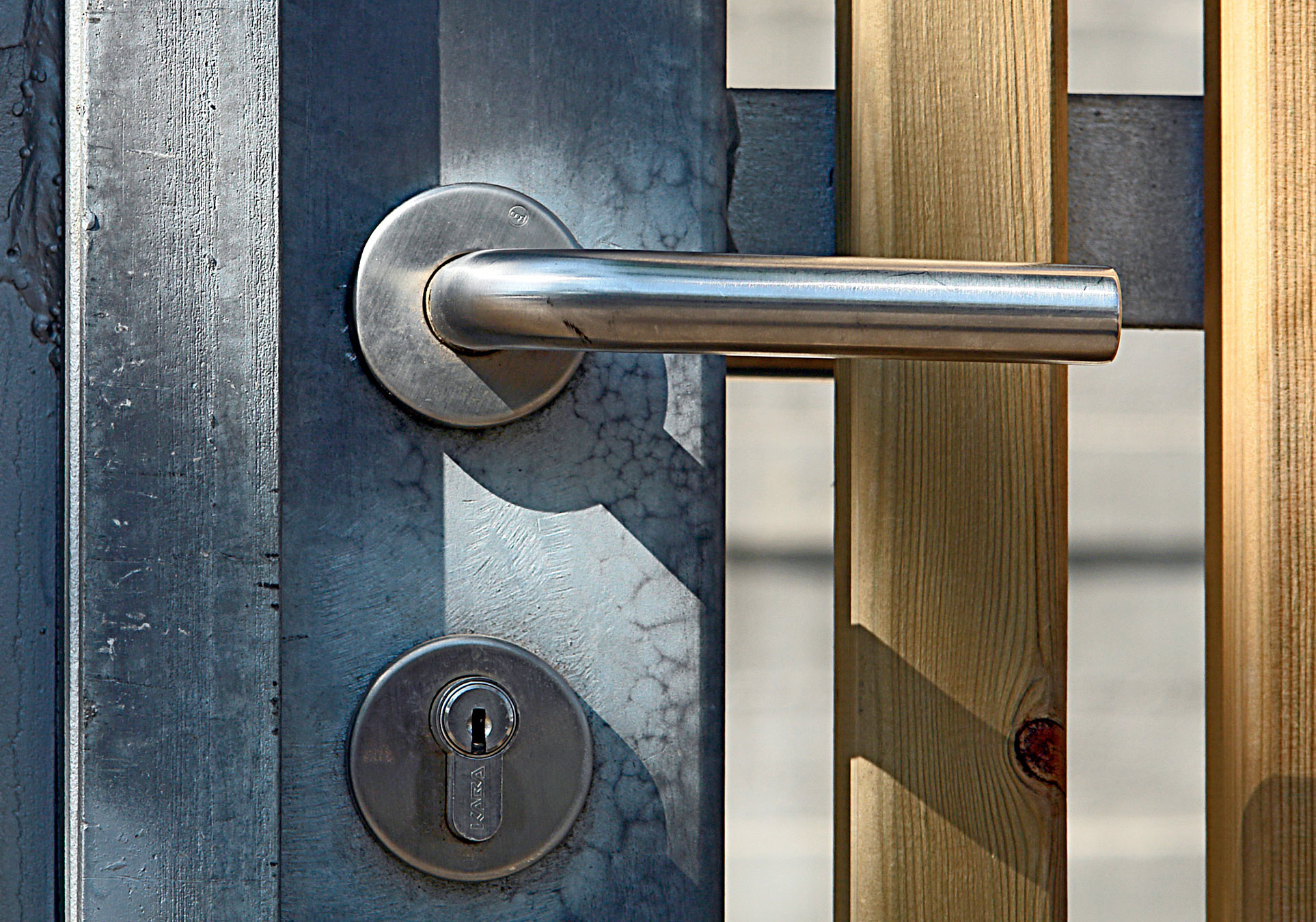 Good: When it comes to deterring intruders, the good, old deadbolt is still the best: sturdy, hard to breach, and tough to force your way through. Adding a deadbolt to all exterior doors is a no-brainer. This simple addition can be the difference between a criminal gaining easy access to your home or making them have to work for it. Most bad guys don't have a lot of follow-through, and defeating this simple lock can often seem like too much bother.
Better: If your other door locks become compromised, a night latch can offer an extra level of protection. These types of locks bolt into the side of the door, and are latched from the inside.
Best: Keyless locks that require a code to gain entry add an extra layer of security to your home, especially if you live with roommates or kids who may accidentally leave the door unlocked. There are no keys to worry about, and you can change your code as often as needed. Traditional keyless locks come with combination pads, and Kwikset now offers an electronic smart lock that you can access and control with your smartphone.
Motion Detectors
One of the best ways to help keep the bad guys at bay is knowing when they're there. Motion detectors are a simple, classic way to maintain the security of your home and property.
Good: For less than $25, you can install a motion sensing light socket that activates the light in a space as people enter and exit. This is a quick, easy way to keep tabs on who's coming and going around your pad.
Better: A door or window motion sensor just might be the answer to your home security prayers. Small and inexpensive, these handy devices can detect and alert you when there's activity within 500 feet of your front door. Know when someone's approaching the front door, when your mailbox is opened, and even when a car approaches your home.
Best: For more comprehensive coverage, try a multi-sensor that will alert you of intruders in your home. This high-tech sensor will detect changes in temperature, motion, humidity, and light, making false alarms less likely than with traditional motion detectors. Once an intruder is detected, the device can transmit its info instantly to multiple devices throughout your home, so if something's there that isn't supposed to be, you'll know.
Alarm Systems
Alarm systems can give you the peace of mind that will help make sure you and your family sleep soundly every night. Whether you just want a simple alarm system or full-on home automation, security is within your reach, even if you have a tight budget.
Photo courtesy of Witt Construction
Good: There are a variety of non-monitored, wireless alarm systems that you can purchase and install on your own for just a few hundred dollars. These basic alarm systems will alert you and the neighbors of intruders with a loud sound, but will not alert the police or trigger any other security measures. If you're watching your pennies, this can be a great option that will help keep your home safe without breaking the bank.
Better: If you want the added security of a monitored alarm system that will call for help on your behalf when triggered, there are plenty of no-frills options out there. A monitored system will usually require installation and monthly fees, but most companies have a wide array of packages to make it affordable.
Best: If you're ready to take your home security to the next level, opt for a home automation system. In addition to monitored alarms, cameras, and motion detectors, a home automation system lets you turn your lights on and off, adjust the temperature, and even lock and unlock your doors from wherever you are.
Whether you're ready to launch into the future with home automation or simply want to make sure to keep the bad guys at bay with a sturdy lock, there's no excuse to skimp on your home security. Awareness, preparation, and a few small investments are all it takes to add you to the list of savvy, safe homeowners on your block.
Top Image Credit: Witt Construction
Is your home as safe as it could be? Will you upgrade your security system this year?