Old house lovers are very different from the average décor enthusiast. Where a "normal" person sees a neglected pile of bricks that's past its prime, an old house lover sees nothing but potential. Being able to see past decades of grime, paint and terrible trends is akin to having a superpower. Just look around at any suburban neighborhood – for every lovingly updated midcentury ranch, there are dozens of McMansion-esque remodels. It's a shame.
If you're the type of person whose heartbeat quickens at the mere mention of "original details," you're not alone. The internet offers countless windows in the lives of those who appreciate the design of decades past – you just have to know where to find them. Here is a short list of blogs featuring lucky homeowners who are in the midst of (or have experienced) a remodel of a fabulous old home, or are just simply dedicated to connecting others to the vintage or historic house of their dreams.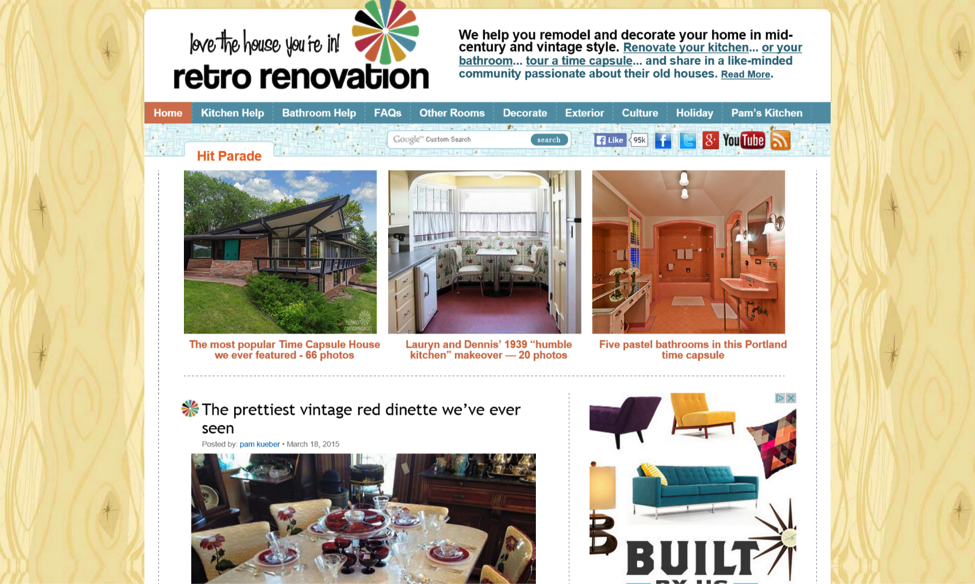 If you're passionate about mid-century design, Pam Kueber's addictive blog is your paradise. She's covered everything from her own vintage home remodel to list after list of incredible retro design resources. Also worth noting: The wealth of "time capsule homes" (which are homes untouched after decades), which will inspire shameful amounts of real estate envy. Which brings me to…
Okay, technically Circa is an online magazine. But it's got a wealth of content for those who appreciate old homes, including a constantly updated list of old houses for sale by state. You will swoon.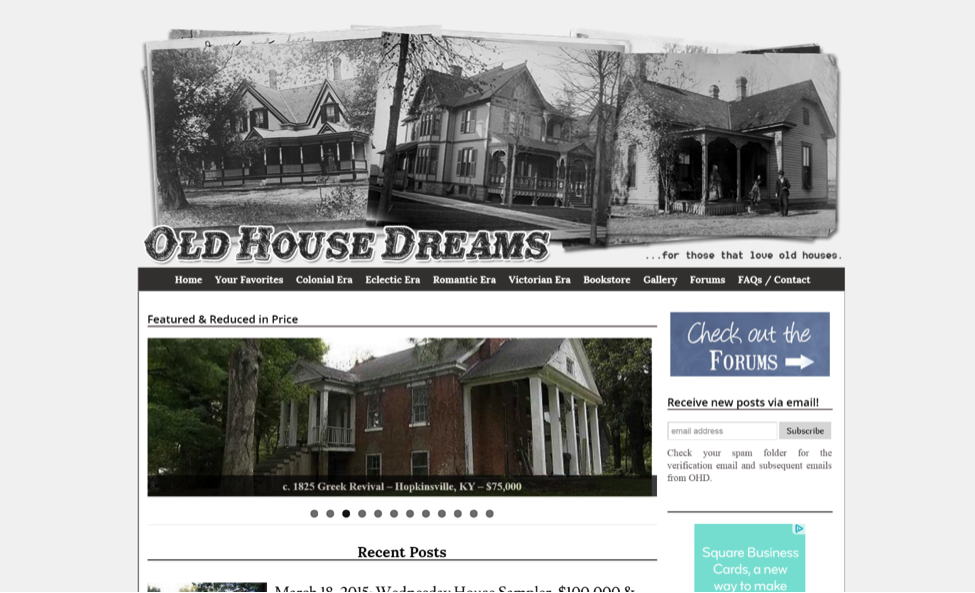 This is another site that will launch a thousand real estate fever dreams. Here, you'll find another constantly updated list of old houses for sale. Those living on the coasts need a trigger warning: You will discover just how much you're getting ripped off in terms of real estate prices. You will find a gem for under $100,000 and curse your geographic location.
If you're looking for a laugh, beeline it to the blog of Victoria Elizabeth Barnes. Not that she should be laughed AT. You will instead laugh WITH her as she experiences the trials and tribulations of, say, overbidding (and still losing) on a pair of giant garden urns at an auction and the other bizarre moments that come with the territory of remodeling a grand Victorian from 1890. Her taste – and witty writing voice – are so on-point.
There's just something about Victorian homes. They photograph beautifully and are filled with incredible details. You'll see plenty over at Vivacious Victorian, which tells the story of a couple who are hard at work restoring their current home – and have restored a few others. We wish they were our friends.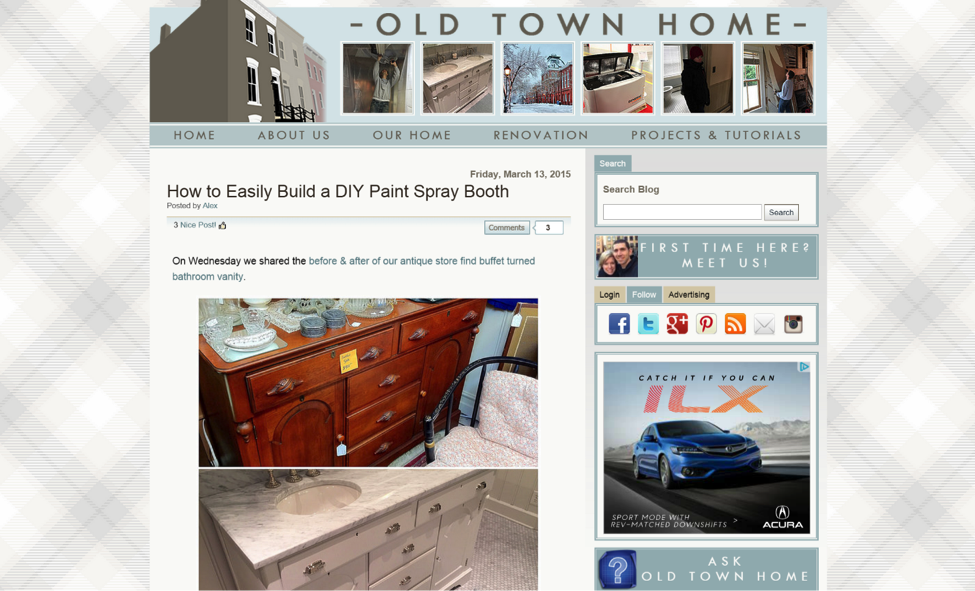 Another couple we'd like to become fast friends with: The duo behind Old Town Home. Though they started remodeling their Victorian row home in 2003, the blog has a wealth of photos, DIYs and décor ideas.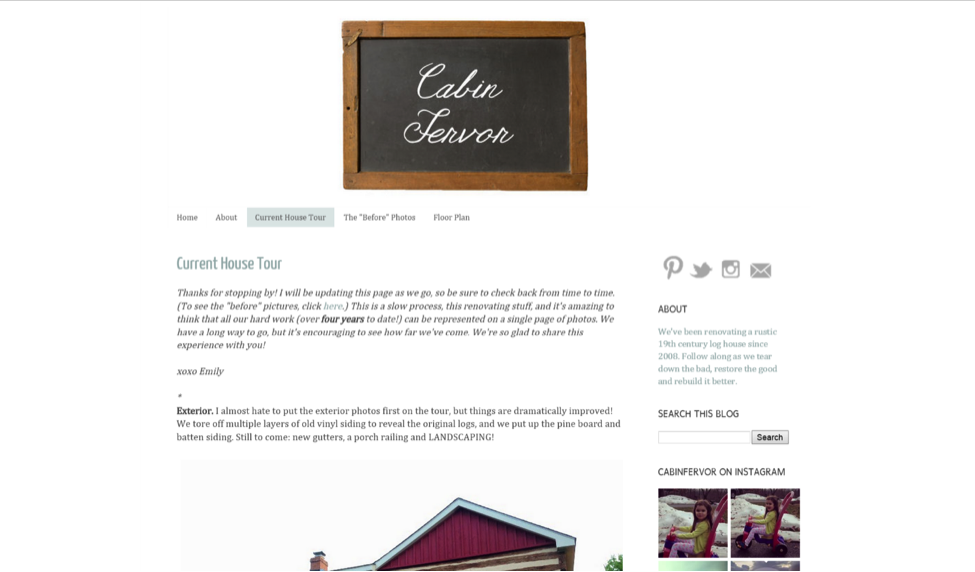 This charming blog centers around the remodel of a 19th-century log home, which was started out as a neglected foreclosure. When you see the "Before" photos, you'll be even more stunned at how gorgeous the property turned out.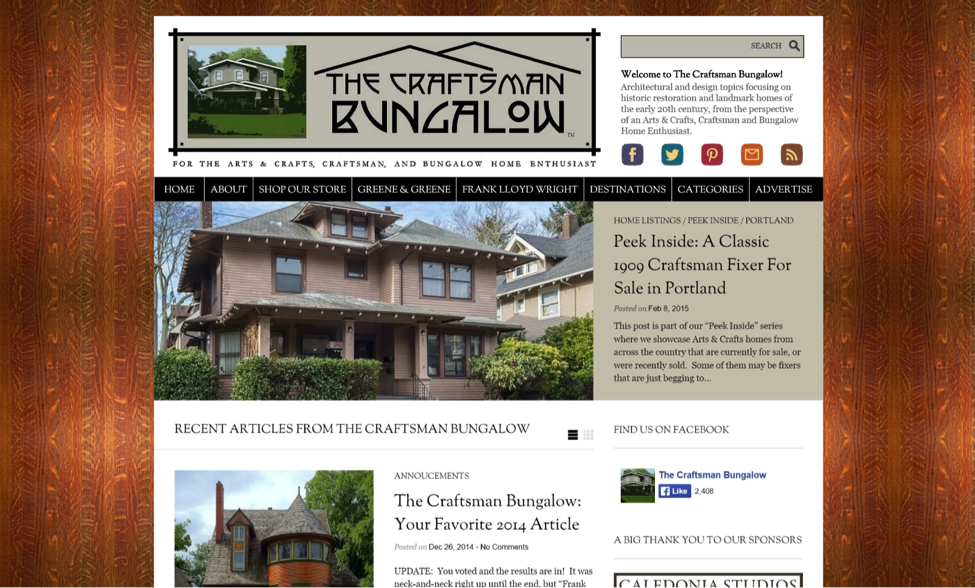 If you're a fan of the Craftsman style, welcome to heaven. Though it also functions as an online magazine, The Craftsman Bungalow's blog entries cover gorgeous home restorations, all done with history in mind. You'll quickly slip down the wormhole of historical info – and never want to leave.
From celebrity homes to historic properties, you'll find photo after photo that will go straight to your Pinterest boards. Clear your schedule for the next hour and click away.
Top Image Credit: Vivacious Victorian via Circa