Managing a family can be hectic, but when you add a couple family pets into the mix your life gets even busier. For those of you who adore your dog(s), but just don't have enough space or resources in your home to properly care for them – we've found a solution.
This home's mud room addition was custom built to provide plenty of resources for the family's dogs. See how this functional space was designed to cater the needs of both the family and their loved pets.
There are many components to this mud room that are customized to make life easier for both the family and the dogs. The following are a few of the amenities:
1. Washing Station
This sanding height dog washing station includes a shower base and wall mount hand shower for easy washing without back pain.
2. Retractable Step
A lower cabinet beneath the washing station opens up, exposing retractable stairs for easy access to bathing.
3. Preparation Zone
Extra cabinet space was made for food/medication preparation and storing of other items.
4. Water Bowl & Drain
An under mount sink for fresh water and easy draining.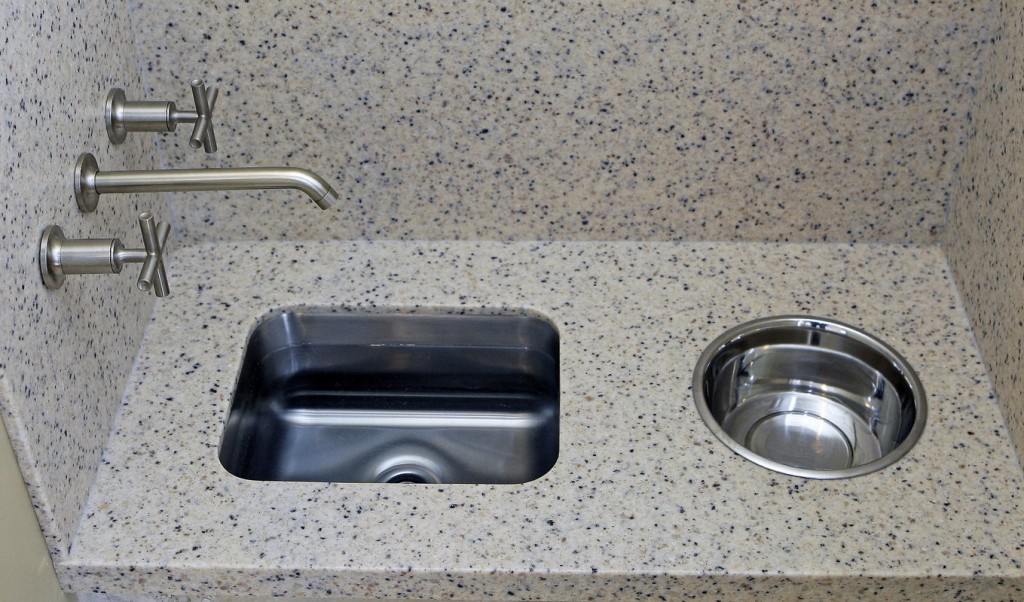 If that's not enough, the room also includes hooks by the door to hang leashes and an exit to a fenced backyard with an in-ground pool just for the dogs! Get started on managing your home space to fit the needs of all your family members, dogs included!
What do you think about designing a room dedicated to your pet? Let us know in the comments below!
All Image Credit: S.J. Janis Company, Inc