Whether you're happily taken or living the single life, friendship should always be celebrated! And what's better than ladies celebrating ladies? Take a twist on the day of love by throwing a Galentine's Day party for you and your favorite girls. Gush on your crushes or praise your independence with your supportive soul sisters on a day spent together. Grab your favorite gals and celebrate each other the best way you know how to – with treats, drinks, and lots of girl power!
Here's how to host the perfect Valentine's Day party for you and your gals!
1. Send Out The Invites (Girls Only!)
Get your friends excited for the party with some totally cute invites. Your invites will set the tone and expectation of the party, so make sure you include all details – from what your guests should wear and bring, to the standard date, time, and place information.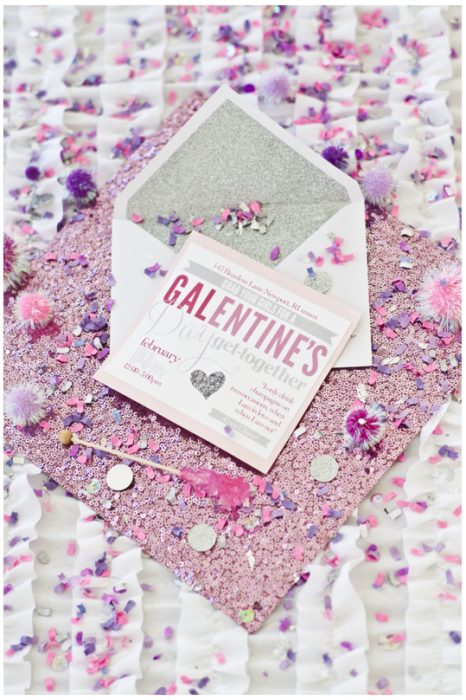 Photo courtesy of Joseph Laurin via The Beauty Pin
2. Set The Mood
No girls-only party is complete without the ultimate girls' night soundtrack. Make a mix of your favorite songs that represent you and your best friends. We've gathered a few examples to help you start your list! Who doesn't love a classic ex-boyfriend hate song by Taylor Swift or an empowering girls run the world beat by Beyonce?
3. Glam It Up With Decor
Decorations are more than necessary for your Galentine's Day party. While you can stick with standard pink and red balloons, these decor ideas take it up a notch.
Photo courtesy of Mary Costa Photography via Studio DIY
Photo courtesy of ConfettiDesignShop via Etsy
Photo courtesy of Emily Reiter of Anna Delores Photography via Lauren Conrad
Photo courtesy of Honestly Yum
Photo courtesy of Nicole D Photography via The Sweetest Occasion
4. Extra Sweet Treats
Candy, chocolate, and more candy – the major food groups for your sugary event. For those of you who have an extra sweet tooth, these treats are sure to please.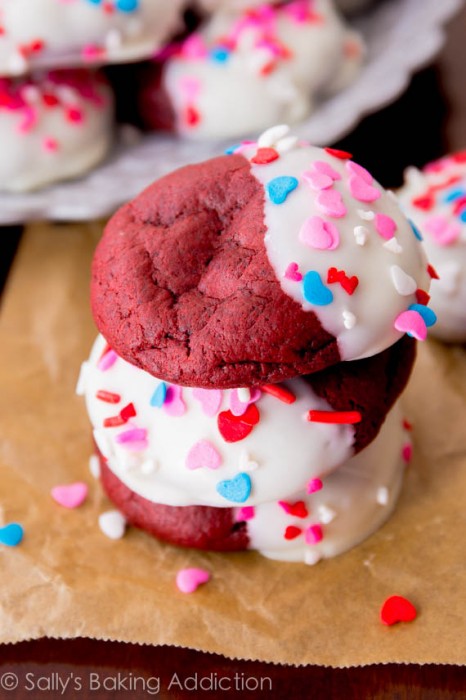 Photo courtesy of Sally's Baking Addiction
Photo courtesy of Gimme Some Oven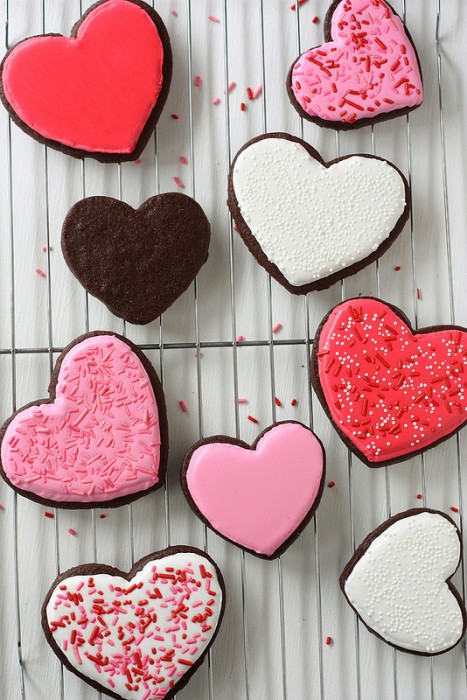 Photo courtesy of Completely Delicious
Photo courtesy of Inside BruCrew Life
5. Pretty Drinks To Sip On
Quench your thirst from all of those tasty treats with a sparkling cocktail, sprinkled martini, or fruity mimosa!
Photo courtesy of The Cookie Rookie
Photo courtesy of Rennai Hoefer, Ten22 Studio via The Tomkat Studio
Photo courtesy of This Lil Piglet
Photo courtesy of Inspired By Charm
6. Photo Booth Fun
Take away memories from your celebration of friendship with a DIY photo booth. Capture precious moments by setting up a pretty backdrop and making a statement with silly props, like this festive photo booth you can set up in 5 minutes!
Photo courtesy of Bright Bold & Beautiful
7. Little Love Notes
Every girl likes to feel loved. Show your appreciation for one another by having each guest write things they love about all the people at the party. Read them aloud to make everyone feel appreciated!
Photo courtesy of Sarah Eddy via Paper & Stitch
8. Leave Your Guests With Gifts
Make your girls feel special on Valentine's Day by sending them home with little gifts or trinkets. Nail polish is an easy girly gift to give, but if you want to get a little more personal you can make DIY Sharpie mugs or purchase mugs with personal messages for each one of your besties.
Photo courtesy of The Crafted Sparrow
Photo courtesy of Abby and Grace Shop via Etsy
Now that you've got your tunes, treats, drinks, and decorations – you're ready to party! Valentine's Day with your best gals is all about celebrating your friendship and what makes each of you so wonderful. Spend your time giggling with girls who mean the most to you for an unforgettable Valentine's Day party!
Have any other awesome Valentine's Day party ideas? Share your thoughts with us in the comments below!
Top Image Credit: Brooke Courtney Photography of Walk in Love via POPSUGAR