We asked Monica from East Coast Creative 16 quirky questions! This designer, DIYer, and TV Host dishes on everything from her biggest DIY fail, to her secret weapon. Monica's unique style and passion shows through every post, and we're so excited to have her #onthefrontporch! Head on over to Monica's blog for the rest of this interview, and for some amazing DIY inspiration!
What's your DIY weapon of choice? My real secret weapon is cookie dough (a true project must-have), but as far as tools go my jigsaw is a go-to!
One organization tip for the new year? Don't have 4 kids! Seriously, with 4 kids organization can seem impossible, but I think labeling is key.  Each of my kids has a place for their coat, their backpack, etc…  That by no means should imply we're organized though!
What are 3 words to describe your blog? Creative, Real, Bold
Tell us about a time when you had a DIY fail (we've all had them!) Everyone has has a DIY fail, but it's a whole different story when your fail is on a national TV show!  We had one major room fail on our DIY show "Knock IT Off!" we had planned to drape an entire home theatre in black fabric, but the day of the shoot, we were told the black was backordered… we had to do a combo of black, grey, and purple and it was a major FAIL!  It looked like a gothic circus! We had to act like we loved it for the homeowners though!
How did you become interested in blogging? Me and my BFF Jess started East Coast Creative on a total whim.  We just wanted a place to collect our ideas and projects.
Strangest decoration in your house? My dining room has black and white frames wallpaper filled with pictures of our friends and family.  I don't think it's strange at all, but I'm sure lots of people do!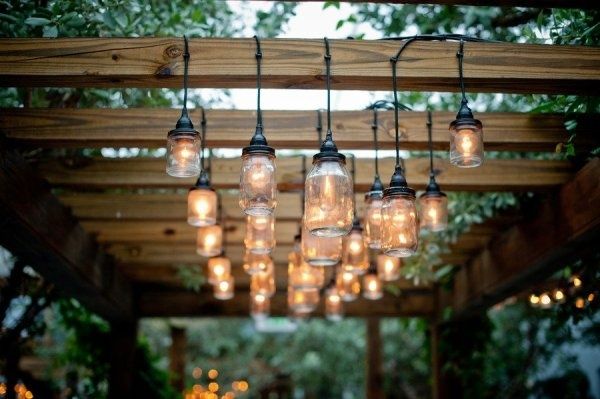 Hardest part about blogging? All the business mumbo jumbo to take care of.
Best part about blogging? Inspiring people to make a change and create a home that actually reflects them!
Want to see more from East Coast Creative? Check out her blog, and be sure to follow her on twitter @EC2blog!
Have any bloggers you'd love to see featured? Drop us a line in the comments section below, or email Taylor at taylorh@porch.com.