Prep your home for the holidays with Christmas decorations galore! Garlands, stockings, wreaths, ornaments and more. There is no limit! Dive into this season with easy DIY Christmas decorations that you and your family can complete together.
Whether you're all about the red and green, or prefer a more colorful non-traditional theme, get inspired with these 9 DIY's that will have your home singing Christmas cheer all month long!
1. Festive Garland
Wrap a garland down your stair railing to spice up your steps. Hanging individual objects from a garland, like these red ornaments and stars is a great way to add a custom touch!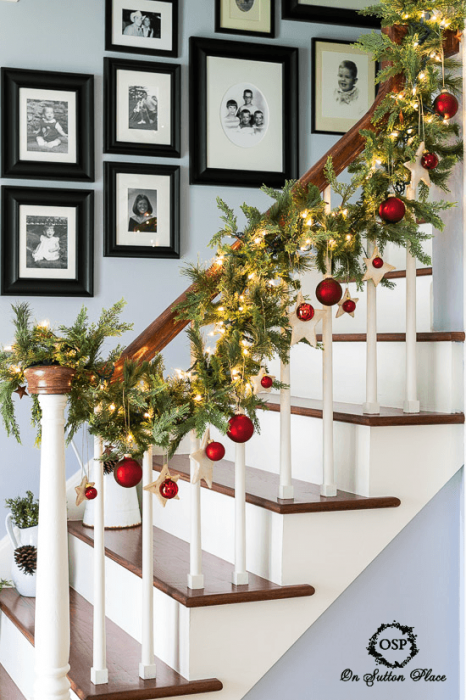 Photo courtesy of On Sutton Place
2. Jingle Bell Door
Let it be known when guests or visitors are entering by hanging an assortment of bells from your doorknob. We especially love the silver initials combined with the gold bells!
Photo courtesy of James Merrell via Country Living
3. Jumbo Joy Sign
This colorful Christmas display takes a twist on traditional decorations. Get the full tutorial for this playful joy sign, here.
Photo courtesy of Four Generations One Roof
4. Joyful Front Door Wreath
This simple yet sophisticated wreath for your front door is perfect for those of you who prefer traditional Christmas decorations.
Photo courtesy of The Idea Room
5. Red & Green Stockings
Looking to update your family stockings? Learn how to create these cute and coordinating Christmas stockings, here.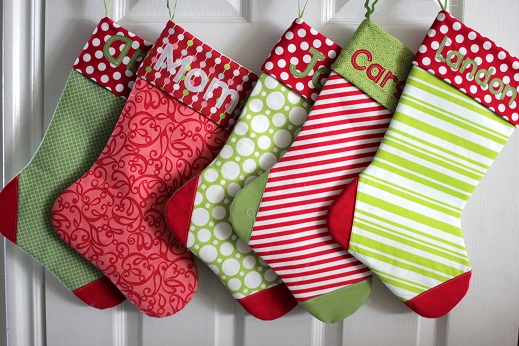 Photo courtesy of Vanilla Joy
6. Snowflake Table Runner
Take a spin on making not only a couple snowflakes this season, but an entire table full! See how you and your kids can create this snowflake table runner, here.
Photo courtesy of Bar Rucci via You Are My Fave
7. Holiday Wire Card Display
A place to store every card and greeting you get this season sounds amazing, doesn't it? Well, this DIY chicken wire card display does just the job!
Photo courtesy of Lolly Jane
8. Classic Advent Calendar
Get crafty with counting down the days until Christmas with a homemade advent calendar.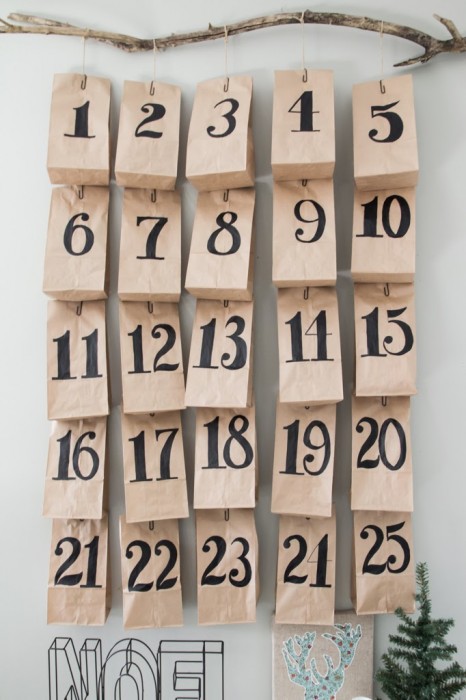 Photo courtesy of Third Floor Design Studio
9. Decorative Ornaments
When it comes to ornaments, the more the merrier! Try this DIY trick of decorating your own clear glass or plastic ornaments.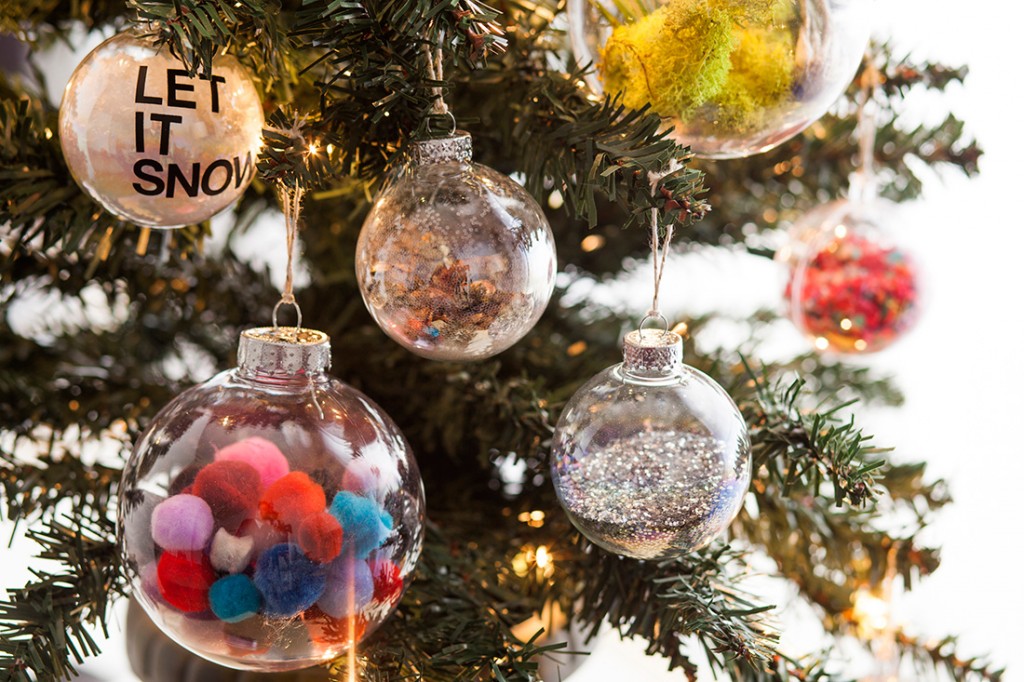 Photo courtesy of Brit + Co
Do you like to DIY your holiday decorations? Let us know what you'll be making this Christmas in the comments below!
Top Image Credit: Brit + Co