Thanksgiving is fast approaching, and that means that we're in the final hours of prepping side dishes, testing turkeys, and making sure the dining room looks lovely. This is usually the time to abandon all the extras and focus on the basics in the interest of time. But what if you could make your home welcoming from top to bottom with almost no effort at all?
These eleven lightning-fast tricks will help you create a warm and welcoming home in less time than it takes to cook a turkey. Try them out this year for your best turkey day ever!
1. Put out a welcoming wreath
Photo courtesy of Design*Sponge
A warm welcome starts with the doorway! Dress yours with a beautiful wreath, and your guests will feel that warm holiday feeling before they even step inside the door. To save money as well as time, try an easy and gorgeous make-your-own wreath project.
2. Organize the entryway
Photo courtesy of Opal Design Group
Guests don't come alone: they bring coats, hats, boots, purses, luggage, and all sorts of bits and bobs. Before guests arrive, create a spot for their belongings to live where they won't dampen the celebration. A few coat hooks and a bench can keep even a small entryway from turning into a big mess.
3. Put out fresh flowers
Photo courtesy Siemasko + Verbridge
Nothing makes a room feel fresh and warm like gorgeous flowers. Pick up a bright bouquet or a winter-blooming plant from your local flower market for a lightning-fast touch that will make every room feel cared for.
4. Add some greenery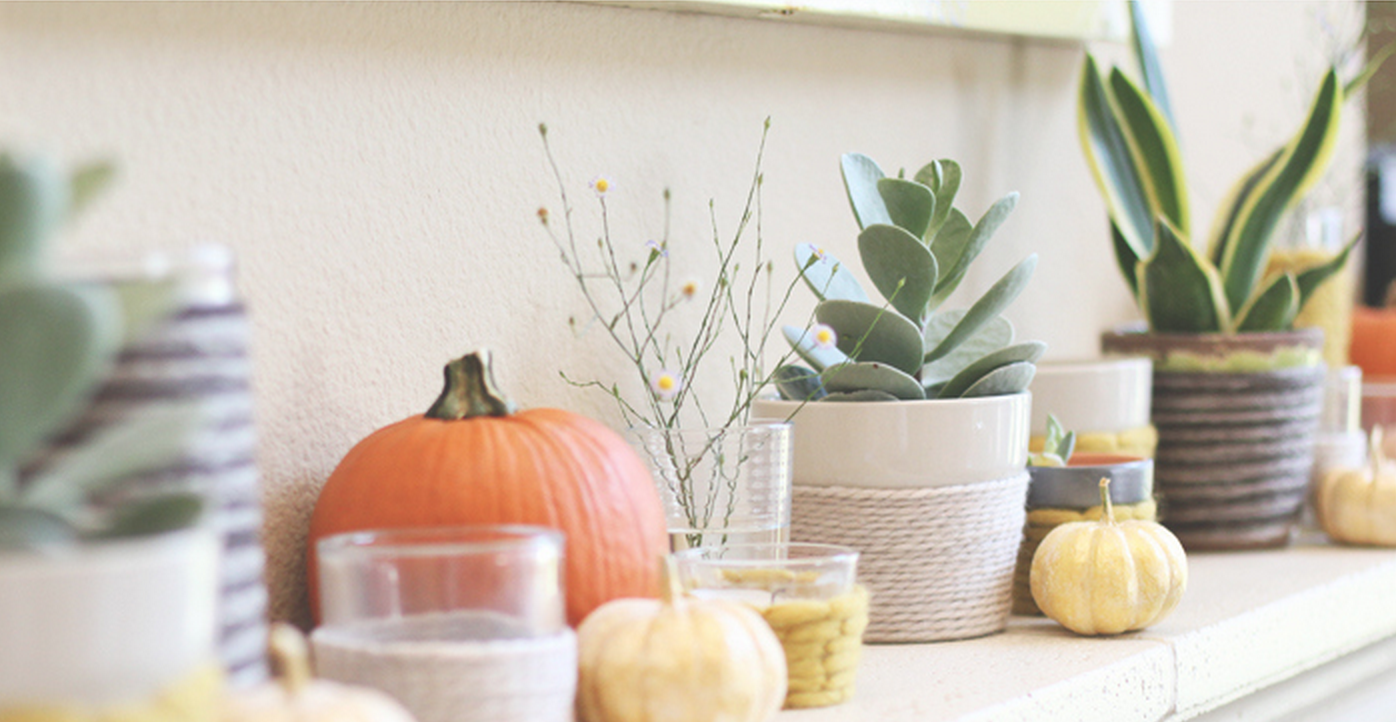 Photo courtesy of Warm Hot Chocolate
Indoor plants add instant cheer to any space, and are some of the easiest décor additions to make at the last minute. Head to the garden section of your local home improvement store and create some fast arrangements that will add instant warmth to your holiday home.
5. Spruce up the second bathroom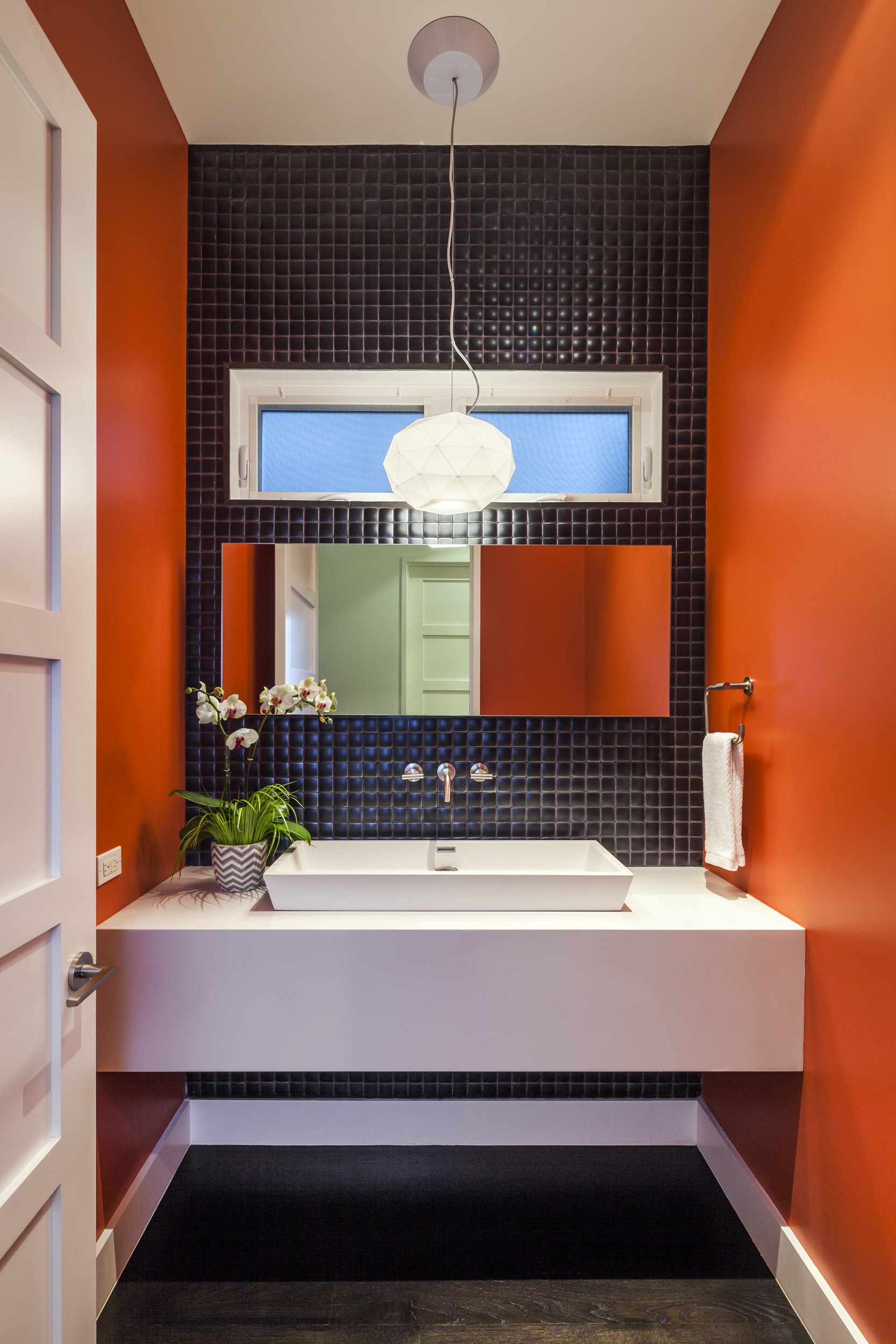 Photo courtesy of Martine Paquin Design
It's easy to forget about this rarely-used room in your holiday preparations, but your guests will be thankful that you took a few minutes to make it lovely. Make sure the space has clean towels, easy-to-find toiletries, and minimal clutter. For extra hosting points, consider making a quick change with giant impact, such as changing out the bathroom mirror.
6. Freshen up the guest bedroom
Photo courtesy of Coburn Architects PC
Anticipate your guests' needs by stocking the guest room with extra blankets, water glasses, an alarm clock, and plenty of clear outlets for charging phones and other devices. To create a fresh and homey environment that guests will love, refresh the guest room with a few quick and easy design touches such as adding throw pillows in seasonal colors.
7. Set the dinner table early
Photo courtesy of Spoon Fork Bacon
Save yourself time to take care of last-minute hosting tasks on party day by setting the table the night before. Chargers, place settings, centerpieces, and even glasses and plates will be fine sitting out overnight. For a beautiful table on a limited time frame, try one of these fast and beautiful holiday decoration DIYs.
8. Arrange the living room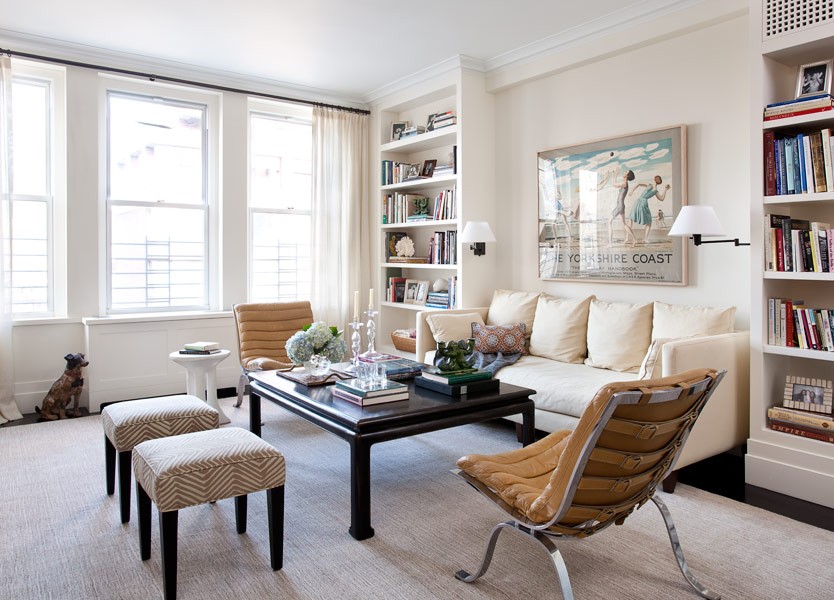 Photo courtesy of Coburn Architects
After a big meal or a night out, guests will want to relax in the living room to chat over coffee or watch a movie together. Make sure your living room has enough chairs to let everybody sit comfortably, and that seating is arranged in a way that lets everyone feel warm and cozy. Make sure to set out coasters, clear space on coffee and side tables for drinks, and add extra throw blankets to the backs of chairs.
9. Add quick kitchen seating
Photo courtesy of Neil Kelly
No matter how inviting you make the other rooms in your house, guests will always congregate in the kitchen. Create a place for them to sit that's comfortable and out of the way of the hustle and bustle of cooking preparations by adding seating. A set of chairs or stools pulled up to an island or peninsula is a quick and easy way to create a kitchen seating area.
10. Clean out the fridge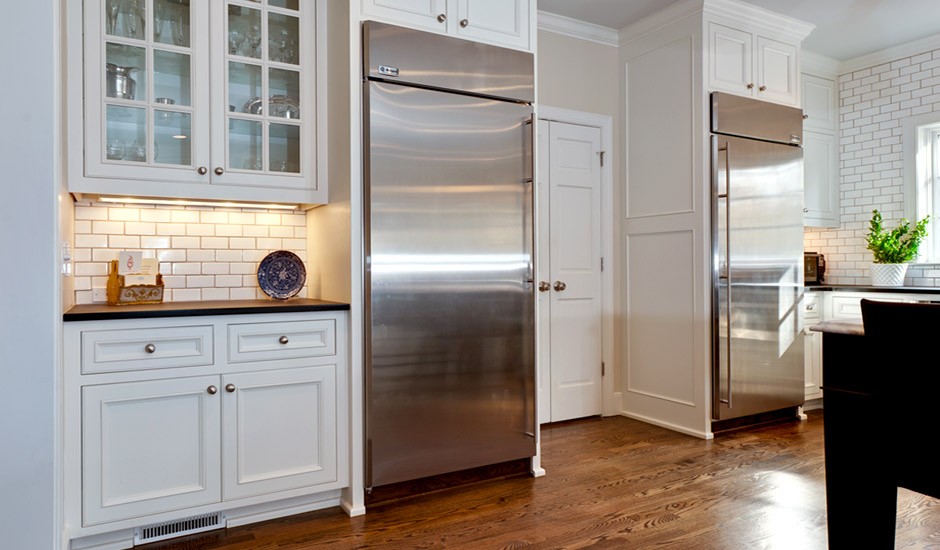 Photo courtesy of Hopedale Builders, Inc
Cleaning out the refrigerator isn't the most entertaining task, but it's an essential one for guest-readiness. The last thing you want is guests looking for coffee creamer to get blasted in the face with the rank odor of a dirty fridge. Make sure to clear out old food, wipe off shelves, and change out odor-absorbing baking soda before guests poke around and big holiday meals fill the fridge with leftovers.
11. Take a walk
Before guests arrive, be sure to take a few minutes to stretch your legs, enjoy some fresh air, and get inspired by nature. For a great excuse to take a walk, check out these fourteen ways to use natural elements in your holiday tablescape. You just might find your table's finishing touch!
Photo courtesy of Apartment 34
Top Image Credit: Apartment 34
What are your last-minute touches when you're expecting guests? Share your wisdom in the comments!