You'll never look at your outlet quite the same again. As wireless as we try to be, it seems that wires are overrunning our kitchens, bathrooms and bedrooms.  Fortunately there are more attractive outlets on the market however, aside from customizing your cover plate, there are not options for really hiding the outlet or making the outlet safer in a user-friendly way, until now. LivingPlug, based in San Francisco, CA, is a design company aimed at transforming the way you look at, and use, your outlets. To quote LivingPlug, "As a society, we rely on electricity in our household for so much, yet those who actually acknowledge outlets would describe them as ugly, beige and boring."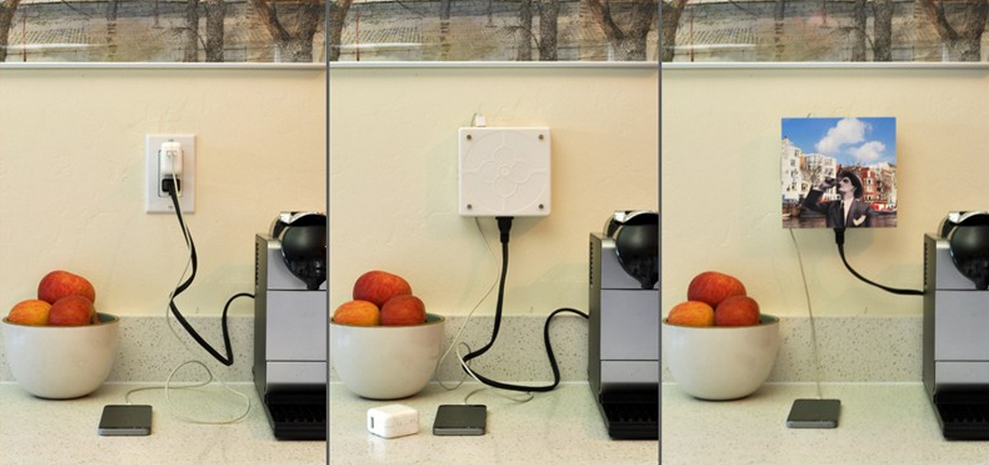 The concept is simple: a white cover plate (called an "inlet") plugs into your existing outlet. The inlet has three tamper resistant receptacles as well as one high capacity USB outlet for phone or computer charging. The inlet is tamper resistant (great if you have children) and contains a master kill-switch, allowing you to turn off the electricity to the outlets without having to unplug anything (great for energy conservation). The receptacles in this cover are located on the bottom of the square, so chords hang nicely against the wall. You have the ability to choose from over 600 licensed images, use your own image, or purchase a walnut cover. There are holiday-specific designs, photographic prints and designs of nearly every color and pattern. The possibility of designing your cover plate is nearly endless – perfect for those want to match the cover plate to the rest of the room.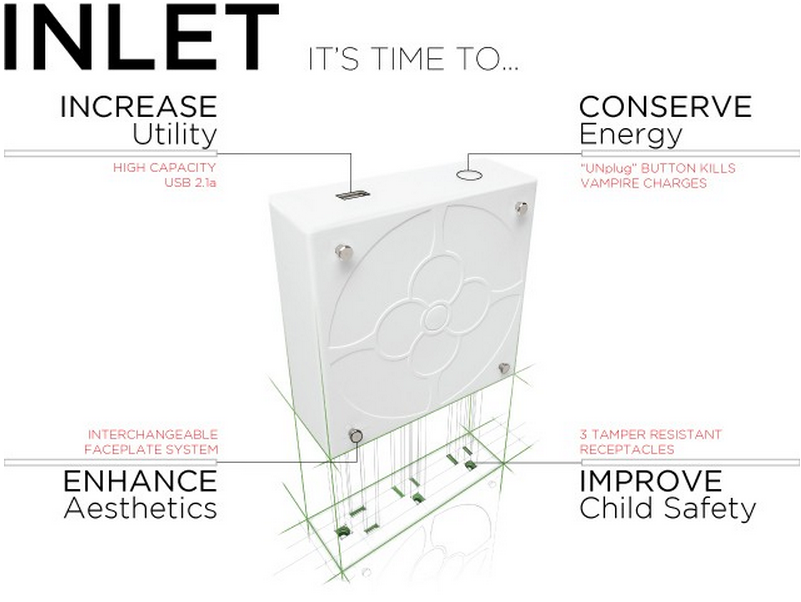 The beauty of the LivingPlug is that you can choose to either make the cover plate stand out with unique artwork or choose to hide it from plain sight. Imagine the possibilities: you can turn the outlets above your kitchen counter into mini works of art, or select a faux-stone cover plate to mimic your countertops. The outlets in your kids rooms can be as colorful as the rest of their decor or you can use a favorite photo.  LivingPlug is currently developing a printable template so that wallpaper can be trimmed to size and adhered to the cover plate. If you purchase a plain white cover plate, you can also paint it the same color as your walls – ensuring that your outlet is truly hidden from view.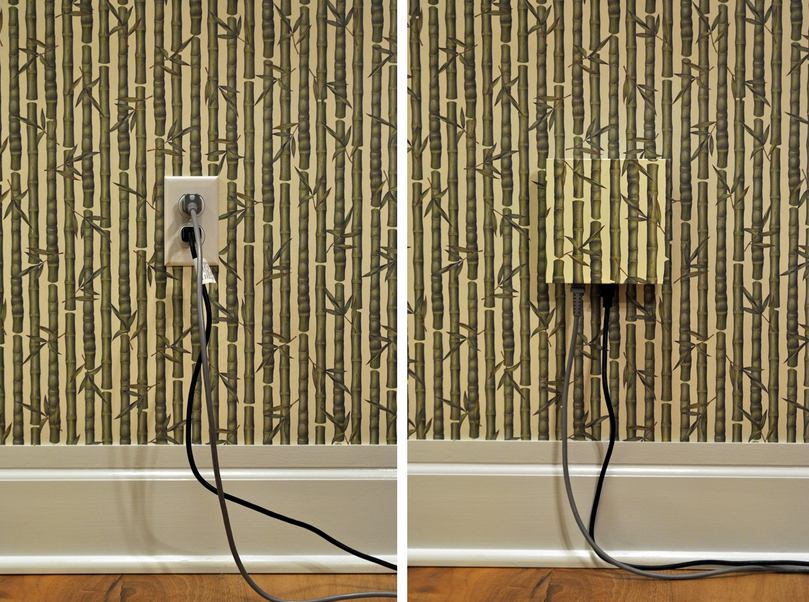 Aesthetics aside, the most impressive features of the LivingPlug is the ability to make your current outlets both tamper resistant and energy efficient – without having to fiddle with any of your existing outlet wiring. According to LivingPlug, "…as of 2008, the National Electrical Code requires all new and renovated buildings to have (tamper resistant outlets) and they basically look the same but have a lock on them.  Almost like flood gates that require two keys to access the electricity." In other words, this receptacle is much safer for children. The on/off power switch on the LivingPlug allows the user to turn off the electricity to whatever is plugged in, without having to actually unplug the cord. Perfect for saving money on your monthly energy bills or for when you leave the home for extended periods of time. These "vampire charges" can account for nearly 25% of your electric bill.
For pricing and designs check out their online shop!
Image credits: LivingPlug
Editor's Note: A Walnut LivingPlug was sent to me at no charge for review. My review is an honest, and accurate, account of my experience using their product.