There is no glamour involved in housecleaning, so it's sometimes difficult to bring yourself to do it when you should. The extent to which you keep your home clean can have a great influence on your health and lifestyle since germs and pests thrive in unclean environments. Hospitality is embarrassing, if not impossible, if your house is a mess. Your home is a representation of you, your family, and your lifestyle, so you want it to reflect well on the people living there. Housecleaning is important yet time consuming. The decision to do all the work yourself, or hire a house cleaner, can be more than a question of money. Let's looks at the pros and cons of hiring a professional cleaner versus doing the job yourself.
DIY factors to consider
Some people find housecleaning to be therapeutic, and some homeowners feel that they may actually do a better job than a professional. But some cleaning tasks might be better left to the professionals. There are several things to consider when deciding if you should DIY your housecleaning:
Do you have the time to do all the cleaning you would like? The time it takes to clean will depend upon the size of your home, the number of bedrooms and bathrooms, if you have pets, and how thorough a job you want done. You may also find that family members can hinder your progress by interrupting your cleaning time or delaying starting cleaning.
Is your time more valuable than what a cleaning service would cost? Getting several price quotes is the best way to understand how expensive it will be to clean your home. Some cleaning companies run introductory price specials or offer discounted pricing for regular cleaning appointments.
Do you have the needed skills and knowledge? You may know how to wipe down surfaces or make your bed, but a person who cleans for a living generally cleans faster than someone who cleans occasionally. Some cleaning services specialize in non-toxic cleaners and may have a higher training level for how to best clean appliances, flooring or how to clean in order to not spread germs throughout the home.
Do you have the proper cleaning products and equipment? Cleaning companies that supply their own equipment may also help you save money for supply and material costs. They may also be able to bring special steam cleaners or tools that make the job faster.
Are you cleaning your entire home or just a specific room? Obviously keeping a small studio apartment clean and tidy is easier than cleaning a 5 bedroom home. You'll need to take into consideration the size of your space and how often it needs to be cleaned.
Do you have family members that may require specialized and regular cleaning? If you have family members suffering from severe allergies, asthma or have a condition that requires a sanitary environment, then cleaning your home is a high priority. How much time you have to keep the house sanitary and organized is something you need to discuss with your family. If you have a physical condition that makes it difficult to bend, lift or carry heavy objects, then housecleaning may be a physical challenge.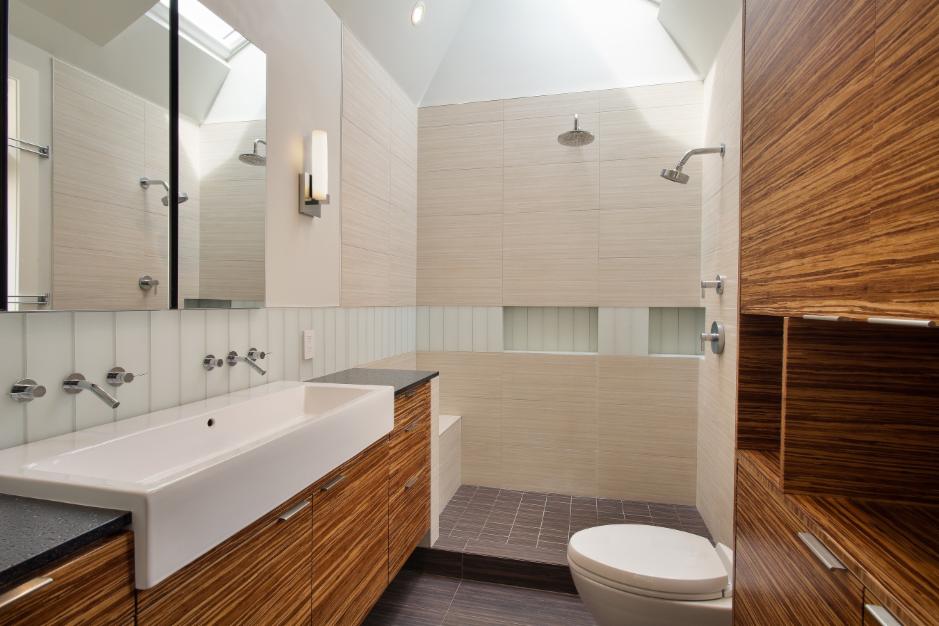 When it's easy to DIY housecleaning
Even if you hire a professional housecleaner or cleaning service, you'll want to have high-quality cleaning supplies on hand and be able to regularly wipe down surfaces. Taking 10 minutes at the start or end of each day to do a quick clean up, or getting the family involved for some weekend clean-up time, is a great way to get moving and maintain the house. Here are some basic housecleaning tasks that are easy to do yourself:
Wiping and cleaning surfaces: Regularly cleaning off spills and debris will extend the life of your countertops and surfaces. Know your materials and only use the best products for your stone, wood or plastic materials. Want to use non-toxic cleaners? Use this recipe guide for some low cost, easy cleaning recipes.
Dusting: Dusting, which includes wiping surfaces and getting rid of fine pieces of debris, should be done regularly. Done one room at a time, perhaps while talking on the phone or watching t.v., can actually go pretty quickly. Want to dust quickly? Just place a clean, but discarded sock on your hand and run it over surfaces like bookshelves, dressers and other surfaces. You'll help keep allergens away and make your surfaces look cleaner.
Vacuuming, sweeping and cleaning floors: Technological advancements, like light-weight vacuum cleaners, Swiffer products or the Roomba, can really make cleaning your floors easy. If you have several floors in your home, consider having machines in close reach so you don't have to carry heavy vacuum cleaners up and down stairs. Self-cleaning tools like the Roomba can even get cleaning done when you aren't at home. Floors will maintain their good looks if they are cleaned regularly, as small rocks and sand can scratch and damage surfaces. Make it easy on yourself by having good entry rugs and asking people to remove their shoes upon entering the home.
Cleaning bathrooms: The bathroom is the one room in the home that requires constant cleaning and is probably the least favorite room to clean. You can make cleaning easier by stocking each bathroom with the necessary supplies. Think about how you can use short amounts of time in the bathroom to clean. For example, if your shower water takes a minute or two to warm up, consider using those two minutes to quickly clean the toilet bowl. Even a toilet half cleaned is better than not cleaning it at all. Older children should be able to wipe down countertops or clean up the sink.
Making the beds: Changing the sheets regularly can improve your health and maintain the condition of your mattress. Labeling your mattress (read this article for more tips) and turning it regularly when the sheets are off, will help extend the lifespan of this expensive item. Fresh sheets can help your bedroom feel cleaner and will give you the chance to take notice of pillows or inserts that might also need your attention.
Cleaning projects best left to the professionals
More extensive cleaning projects that may require a greater amount of tools and supplies can be better left off to a professional cleaning service. The following are some projects that may be out of your skill range:
Carpet cleaning: Carpets filled with dirt and dust can create an unclean environment. It's important to consistently wash your carpets to get rid of unwanted stains, remove allergens and ramp up the appearance of a room. Carpet cleaning is one of several tasks that may reasonably require a professional cleaning service. Although you may keep up with the weekly vacuuming and be diligent cleaning up any spills, a deep clean will eventually be needed to pull out the dirt that may be living underneath the surface of the material. A carpet cleaning can involve a skilled and trained technician who will evaluate your carpet pre-clean and analyze high-traffic or heavily soiled areas. The professional will then extract grounded in dirt or soil by hot-water extraction. Professional equipment not only gets the water hotter, it can also suck up more water during the cleaning process. This top notch cleaning is much greater than you could do on your own with store bought products.
Upholstery: Cleaning your upholstery is meant to preserve and protect your furniture and fabric. Some stains and soils can be deeper in the fabric and create strong odors or pollutants that may be hazardous to you and your family. Furniture goes through daily wear and tear and can become easily rundown over a short amount of time, in order to protect your furniture and sustain the material or fibers consider hiring a professional service to deep clean your favorite sofa or chair. A professional cleaning service can use high-quality cleaning equipment and solvents that are specifically meant for your furniture.
Blinds and drapery: Shades, blinds and drapery accumulate dirt and dust that may require a deeper clean than just a simple feather duster. A professional service will come to your home and evaluate your blinds to ensure they can be cleaned. Once the evaluation is complete, blinds or drapery will be removed and taken back to the company's factory where they will be properly cleaned and then re-installed. This ultrasonic form of cleaning can transform your home by brightening up a room. Hiring a professional to clean your blinds will help the process go smoothly and quickly. Drapery is usually professionally dry cleaned, pressed (or ironed) and re-hung.
Specialty equipment: You may find that some of your household items require a thorough deep-clean that you either can't do, don't know how to do, or don't have time to do. Take for example your gas grill or barbecue. These appliances often have a lot of wear and tear and have multiple pieces that are difficult to clean. A housecleaning service will have specialists that know how to clean and sanitize these objects – perfect for the start or end of your grilling season. Other parts of your home may require a thorough cleaning not from a cleaning company but from another company. Your heating ducts and vents, for example, should be vacuumed and cleaned regularly by your ducting servicing company. Your dryer vents should be cleaned by a professional appliance specialist.
Windows: Although it's easy to regularly wipe down your first floor windows, it can be downright dangerous to climb up on to your roof and wash the upper windows. Both interior and exterior windows that are located out of reach are usually best cleaned by a professional. Not only do they have the right equipment for the job, they know how to work quickly and safely. Every year, thousands of homeowners fall off of their ladders – the cost of hiring a pro is far less than the cost of a trip to the emergency room.
If you decide that the benefits would outweigh the costs, you might want to consider hiring a regular house cleaning service. You might also favor a mixed approach where you handle most of the small jobs and leave the big jobs to a professional. Most providers and services are very flexible about the scope of their projects and you can work with them to customize a service schedule that suits your needs. Before you decide to hire a professional, plan ahead what types of services you are looking for and how much time and cost will be necessary. The upkeep of your home is important to maintain a healthy and quality environment. Start you search for a cleaning service on Porch.