Christmas is coming, and it's the perfect time to gather up some friends and have a crafting party! It may seem like Christmas is all about the red and green, but this weekend, why not find the fun side of Christmas with bright colors and whimsical crafts? From technicolor reindeer to hot pink pom poms, these Christmas DIYs are truly merry and bright.
Your house might be fully decorated, but these colorful DIYs are so fun, we bet you'll find room for them. Try a few, and let us know what you think in the comments!
1. Glittery Tree Topper
Make your tree extra-fun with this glittered paper topper that you can complete in just a few minutes.
Photo courtesy of Hello Lidy
2. Chindi Reindeer
Transform easy-to-find Christmas decorations into colorful and whimsical Chindi animals for your fireplace or entryway.
Photo courtesy of Honestly WTF
3. Washi Tape Tree
Get the feel of a tree without the hassle with this bright, graphic washi tape wall tree.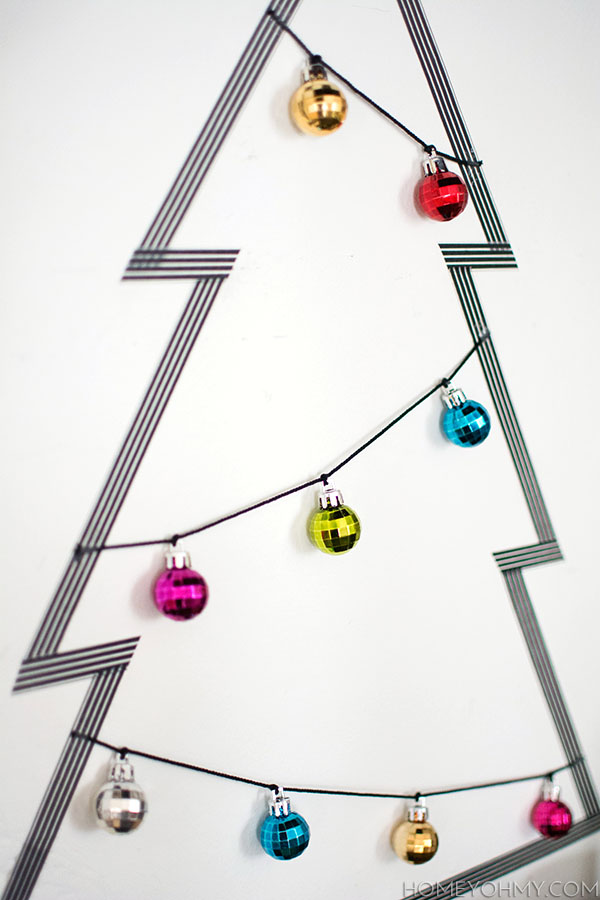 Photo courtesy of Homey Oh My!
4. Rainbow Surprise Balls
A treat for kids and grownups alike, these balls of bright crepe unravel to reveal an assortment of whimsical gifts.
Photo courtesy of Honestly WTF
5. Retro Glitter Trees
Bring a touch of fabulous kitsch to your holiday home with these brilliantly colored retro glitter trees!
Photo courtesy of DIY Network
6. Pom Pom Play Village
Soft yarn in bright hues is all you need to create a playful pom pom village for your mantel.
Photo courtesy of Mr. Printables
7. Technicolor Ornament Wreath
Pile on the color with this rainbow metallic wreath that would look equally perfect on an urban mantel or a rustic door.
Photo courtesy of Cabin Fervor
8. Reindeer Wrapping Paper
Butcher paper, stamps, and hot pink pom poms will make your gifts the cutest ones under the tree!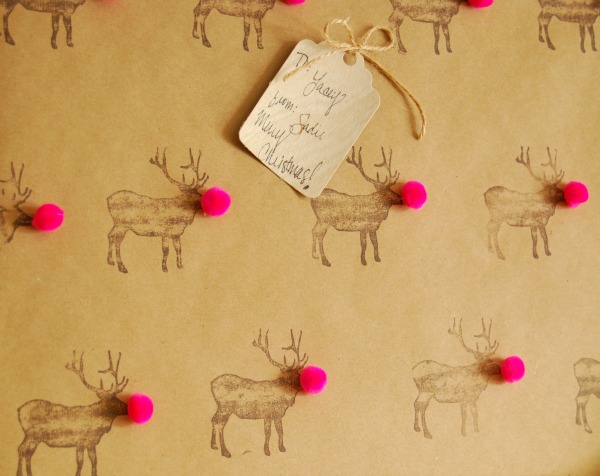 Photo courtesy of The Proper Pinwheel
What do you think of these traditional-with-a-twist Christmas decoration DIYs? Will you try one this year?