Believe it or not, spring is just around the corner. Is your garden organized and ready?
It may not be warm enough to get outside and start planting. But doing some quick organizational tasks now can help you be ready to do the fun stuff when sunny weather finally arrives.
Check out these crafty ways to organize your tools, seeds, and supplies, and you'll be ready to get out in the garden come spring. Which ones will you try?
1. No-Sew Colorful Garden Caddy
This simple, no-sew garden caddy holds tools, seeds, soil, and your favorite pair of garden gloves. Find out how to make yours here.
Photo courtesy of I Heart Organizing
2. Pallet Potting Station
This potting station uses repurposed pallet wood for a cheerful and useful spot to keep your gardening accessories. Get the full instructions here.
Photo courtesy of Rustic Rediscovered
3. Magnetic Tool Station
This tool station puts an ordinary magnetic knife strip to a brilliant new use. Get more info here.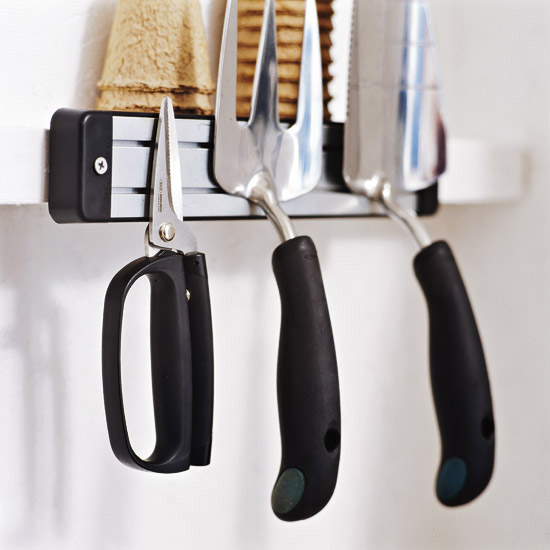 Photo courtesy of HGTV
4. Pallet Garden Organizer
This adorable pallet organizer requires very little carpentry, and makes a great organizer for your most-used tools. Learn how to make one of your own here.
Photo courtesy of Our Little Acre
5. Brick Garden Markers
Never lose track of what you planted where again with these easy, country-style brick garden markers. Get the DIY here.
Photo courtesy of Simple Details
6. Garden Storage Bench
This garden storage bench looks store-bought, but costs a fraction of the price and can be customized to the dimensions of your space. Get the full tutorial here.
Photo courtesy of Sand and Sisal
7. Vegetable Storage Bins
Build a place to store your bumper crops where they won't spoil, bruise, or take up space in your kitchen. Get the full DIY instructions here.
Photo courtesy of Hobby Farms
8. Ribbon Seed Storage
There's no prettier way to keep track of when to plant your garden seeds than these trailing ribbons. Get the DIY here.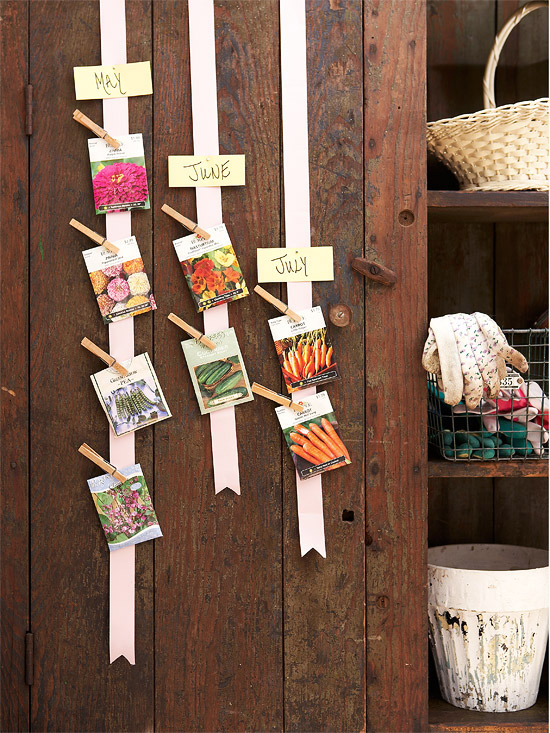 Photo courtesy of Better Homes and Gardens
Do you love these DIY garden projects? Which one will you try?