It's a lot easier to run your home on less energy than you think. Making a few simple changes to your daily routine can cut down energy while cutting down costs. From sealing cracks in your window frames to unplugging battery chargers, you can take action on reducing your home's energy bills.
Start off the New Year with a home energy efficiency resolution, by taking a look at these 32 ways to save energy!
Electronics
Use a power strip to plug in your electronics and then turn off the entire strip when not in use to save energy costs.
Buy ENERGY STAR qualified TV's to be at least 25% more energy efficient.
Unplug battery chargers when the chargers are not in use or once your devices are fully charged. Some chargers will continue to draw power even when a device is no longer plugged in.
Heating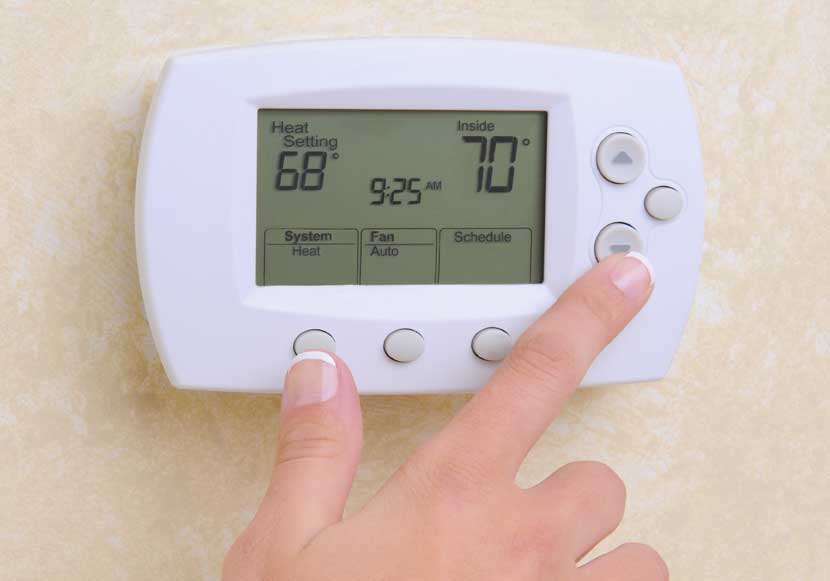 Raise the temperature of your home in slow increments rather than jumping to higher temperatures, which uses more energy.
Change the filters in your heating system monthly.
Set your thermostat to 68-70 degrees during the day in the winter, to maintain a stable temperature and save on heating costs.
Add carpeting and rugs to your floors for heat retention.
Lower your thermostat when you leave the house.
Draw your curtains over your windows at night for better insulation.
Cooling
Close exterior doors and windows when your AC is running.
Open interior doors to let cool air flow throughout the house.
Reverse your ceiling fan to turn counter-clockwise in the summer and run it at a low speed in the winter.
Clean and change your air filters to make sure your cooling system is running at top performance.
Insulate your walls to keep the outside air from coming in and the inside air from out.
Check for air leaks throughout your house from cracks in windows, doors, and even fireplace dampers.
Install a programmable thermostat to adjust the temperature in your home throughout the day and night.
Water Heating
Check your hot water pipes for any leaks.
Turn off your water heater when you plan on leaving your home for a few days.
Wash your laundry with cold water to save money per load.
Install a timer for your water heater so it will turn off when you're not home.
Turn down your hot water temperature to no higher than 140 degrees Fahrenheit.
 Appliances
Project completed by Martha O'Hara Interiors
Choose energy-efficient appliances.
Air dry your loads of laundry after washing.
Make sure doors on your refrigerator and freezer are sealed tight.
Before every load of laundry clean your dryer lint filter.
Use a microwave or toaster oven to reheat food rather than your oven.
Windows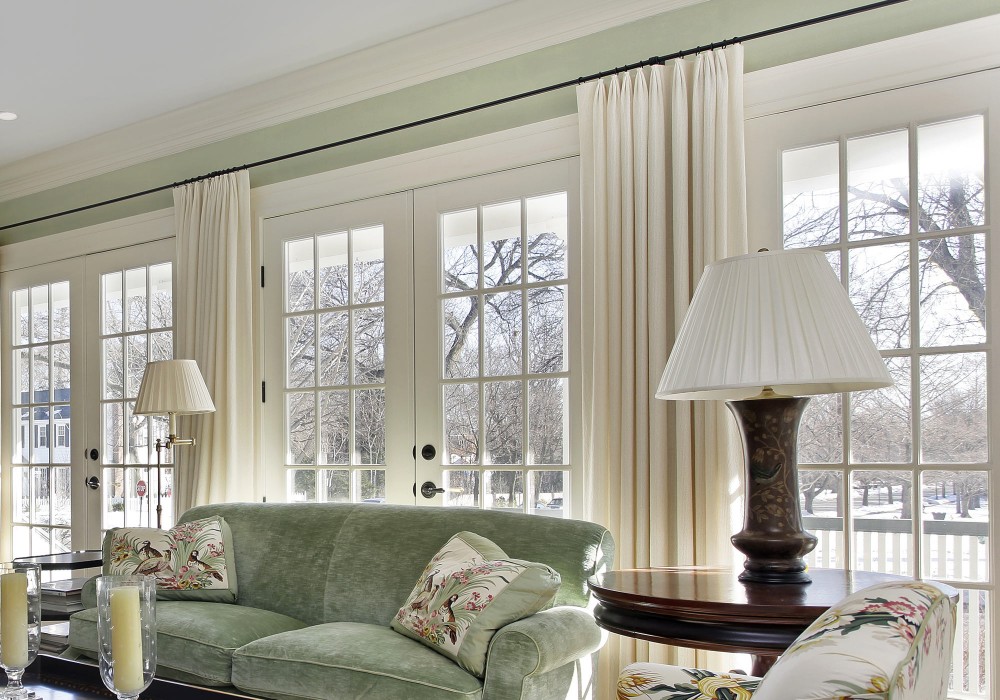 Install high performance energy-efficient windows.
Seal all windows edges and cracks with caulk.
Add weatherstripping around the windows and framing.
Install storm windows or a removable glass frame.
Lighting
Replace incandescent lights with LED or CFL light bulbs to last longer and consume less energy.
Turn off lights when you leave the room or house.
How do you plan on saving energy this year? Let us know some of your tips and tricks by commenting below!
Top Image Credit: Paulk Homes LLC