A Name You Can Trust Plumbing and HVAC problems are never an issue when you turn to Patriot's Plumbing LLC. Ba... Read more
MacDonald Plumbing & Heating LLC provides service to all of South Shore and Boston we provide all different ... Read more
Central Cooling & Heating is a family-owned business that treats our customers like family, too. That's why ... Read more
This is Roto Rooter Plumbing Service, we're licensed plumbing pros in Stoughton. Our long-standing connections... Read more
Cranney Home Services is your go to for any Plumbing, Electrical, Heating or Cooling services in the North Sho... Read more
At All American Plumbing and Drains, we constantly strive for 100% customer satisfaction. We have one of the ... Read more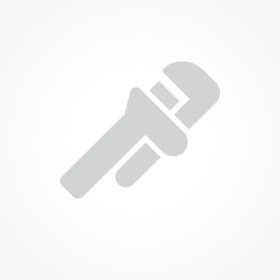 Whether it be a simple faucet repair or complex heating system, at Consolidated Plumbing & Heating, Inc., we t... Read more
Young's Plumbing Heating & A/C specializes in residential projects. The business services include but are not ... Read more
Tronca Plumbing & Heating offers plumbing and heating services to both commerical and residential clients. The... Read more
Addario's was established in 1998 by Steven J. Addario, Jr. as a family-operated business. We have grown expon... Read more
We diagnose all plumbing problems, replace and repair: toilets, faucets, garbage disposer, water heaters, sump... Read more
Aaron Plumbing, Heating and Contracting, since 1977, has been the plumbing, heating and remodeling contractor ... Read more
Callahan A/C & Heating Services is a full service Heating, Ventilation, Air Conditioning (HVAC) and Plumbing M... Read more
Family run plumbing heating cooling service company serving the Town of Chelmsford and surrounding towns for 2... Read more
We are an independently owned and operated service plumbing company run by an experienced professional master ... Read more
T.A. Martin Plumbing & Heating is a family owned business started in 1990. We offer a wide range of Plumbing ... Read more
Peter McIlroy Plumbing offers plumbing, gas fitting services, and drain cleaning services to residential clien... Read more
Nguyen's Plumbing and Heating has the most experience in the business. We have been around since 2000. We prov... Read more
Greeno Plumbing & Heating serves Bridgewater, East Bridgewater, West Bridgewater, Raynham, Taunton, Easton, Br... Read more
At Mark Tango Plumbing, we have been solving clients' plumbing issues in Boston's North Shore for over 25 year... Read more
For quality, professional plumbing and heating services and more, call Big Dog Plumbing. Serving the residenti... Read more
Are you licensed, bonded and insured?

You'll want to make sure that whoever is working on your plumbing understands current building codes and has expert plumbing knowledge. Ask to see their trade license number as well as their registered business number. Asking to verify the dollar amounts of their bonding and insurance is also standard practice. Bonding and insurance helps protect you as the homeowner from accidents, injury, damage to property or unpaid work.

How will you estimate this project?

Some plumbers charge by the hour and others will give you a flat fee for the project. When you meet with your plumber, walk through the scope of work and understand the costs of labor, materials, supplies, permitting or any other costs. Discuss the potential for unexpected costs like needing to repair drywall or other materials.

How long with this job take to complete?

A good plumber will know about how many hours it will take to complete a project and will also be experienced enough to know that some projects have unexpected problems. Your plumber should be clear about the hours he or she plans on working and let you know if evenings, weekends or holidays cost more. Your plumber should also have access to additional resources like subcontractors in the case the project extends beyond their area of expertise.

Will my water be turned off? Can I keep using the room you're working on?

Water is a necessary part of living in our homes so before the project begins, ask when the main water valve will be turned off and how that might affect the rest of the home. A good plumber will be aware that your family may need access to the room they're working in – request that your plumber stick to a schedule so that expectations are clear. Find out if your plumber needs access to the driveway or any other part of your home.

May I have names and phone numbers of former clients?

A quality plumber should be happy to give you a list of happy customers. When speaking with past clients, ask them about the scope of work done, how the plumber communicated expectations, how the client likes the completed work and if the client would use this plumber again.
Recent plumbing projects near Boston, MA