The pros at This Old House know home improvement and they've sorted through all the new products this year and highlighted the top 100 you should have on your radar. Some products made this list because of their practicality and usefulness, others are just straight up interesting and unique. What products do you need to have on hand to do those home improvement products efficiently and easily? Below we've highlighted several that caught our eye but be sure to to read their full list here.
Do-it-yourselfers will love the fact that they are no longer constrained by straight lines. Crafting enthusiasts can use these unique shapes on walls, furniture or any other item that may need a new coat of paint.
Four-Door Refrigerator With Automatic Sparkling Water Dispenser, by Samsung
You had me at "sparkling." The convenience of instant water, and ice, is made even better with this refrigerator that dispenses soda water.
Kwik Seal Grout Recolor Kit, by DAP
Repairing and updating your grout is easy with this three-step program. All the tools needed are included in this kit: the stripping tool to remove and prep the old layer, the colorant to add a fresh layer and the chamois to buff and shine the new grout.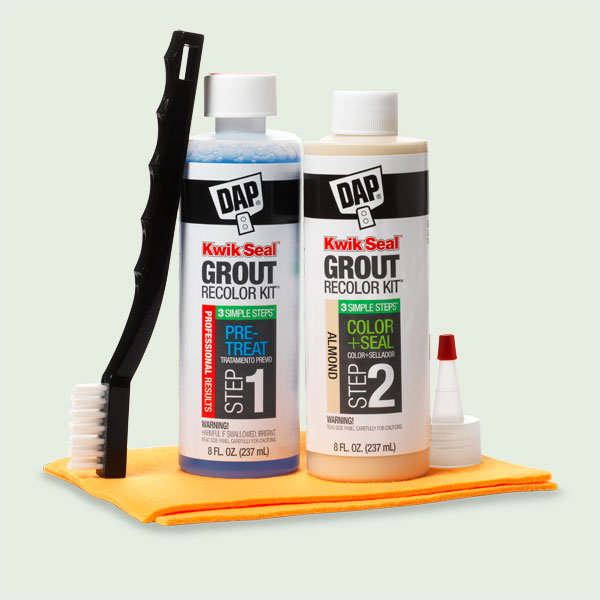 For about a $1 you can become an expert at measuring and assessing your indoor plumbing. This app helps you measure angles and dimensions for plumbing projects.
Paint Handy Plus, by Paint Handy
Painting drips and spills will no longer be a problem with this handy new invention. The fine mesh "lid" holds the paint you need in place, even when it's tipped on its side. What does that mean for you? You'll no longer need to stress when climbing a ladder holding a paint can. Watch the videos to see this invention in action.
Top image: Siemasko + Verbridge