There are several ways to put your down comforter inside a duvet, but this one has got to be the easiest, and fastest. When it comes to changing sheets and making the bed, it's nice to have a few time-saving tricks up your sleeve.
Step 1: Lay duvet cover on your mattress inside out. Place the opening (unbuttoned) at the bottom.
Step 2: Lay your comforter on top of the duvet.
Step 3: Align the corners.
Step 4: Starting at the top (opposite end as the duvet opening), roll up the comforter and duvet together. You don't have to roll it tight.
Step 5: Take the ends and turn the duvet cover inside-out so the comforter is now on the inside, sort of like folding a sandwich baggie closed. Close the cover.
Step 6: Grab ahold of the bottom edge of the comforter and duvet cover and shake them out like a big sheet. You can also simply unroll the comforter if you'd like to be more careful during this step. The duvet should unfurl and be fully stuffed right to the edges. Make sure to flatten out any lumps that show up during this step and fully extend the corners, and you're good to go!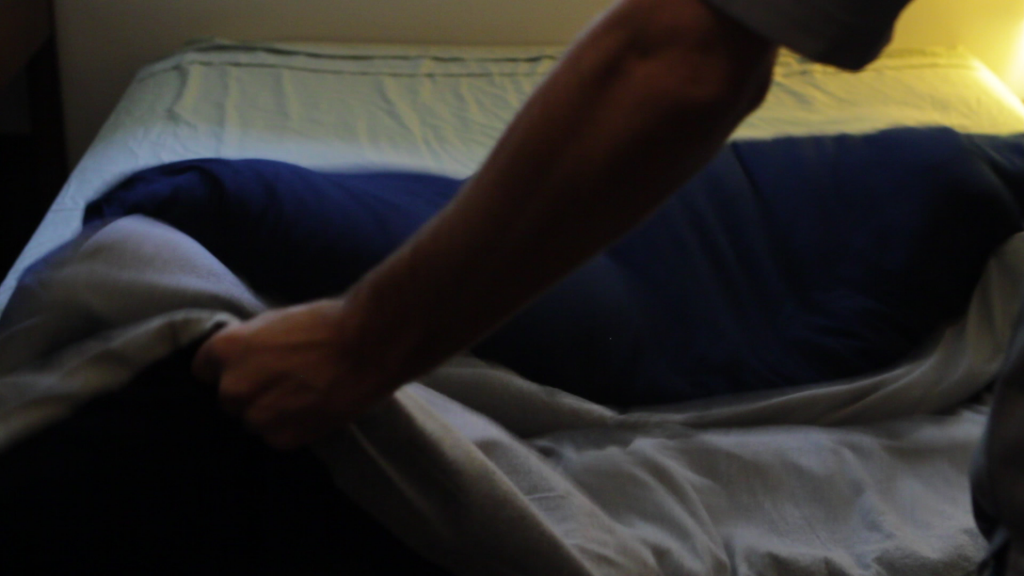 Top image credit: Frances Herrera Interior Design