Similar to professional ice skating, a historic home renovation appears to be pretty simple. Take an old house, make a few updates, add fresh paint and voila! Of course – like ice skating – there is a lot of unseen talent and experience required. For example, contractors need to use current building codes, adhere to historical preservation requirements, engage qualified technical resources and ensure OSHA (Occupational Health and Safety Association) and RRP (Repair Painting Regulation) compliance. Having a detailed plan identifies the work to be done at the approved cost and at the expected quality level. The most successful historic home renovation is the one planned in detail.
As the Client, Where Do I Start?
Describe the finished historic home renovation. What will the renovated house look like? This can be based on photos, renderings, ideas, existing buildings, or other model. The "final product" usually changes several times during the planning process as possible ideas are integrated into the design.
Identify what to keep. What should be retained as an historic artifact, functional structure or interesting feature? Does the item need to be protected during the historic home renovation, can it be removed during renovation for safety reasons and later replaced, or does it need to be renovated or duplicated off-site?
Identify what to remove. What materials, wiring, pipes and structures need to be (or can be) permanently removed during the historic home renovation? Removal reasons include technical obsolescence, deterioration of materials or redesign of the house to a different floor plan.
Identify what will be changed. Does the historic home renovation require new walls, doors or windows? Will there be new wiring, piping and HVAC ducts? Will there be new stairs, baths or a kitchen? What about garage space, a patio or a roof deck? All of this information will be used to develop the budget and schedule documents.
Does the Budget Match the Funding?
Most people use a spreadsheet to generate a preliminary budget for their historic home renovation, which is based on previous or current costs from manufacturers, local artisans or retailers. Using item-by-item costs will create the most accurate budget, but that process also requires the longest time to finish. Using a previous project similar in size and scope can quickly provide approximate budget amounts, which can be adjusted for unique aspects of the new project. Many projects get stalled at this point due to calculated costs exceeding the funds available. Costs may be reduced by using lower priced materials or making fewer repairs during the historic home renovation.
Best practice budgets include indirect ("soft") costs such as taxes, permits, utilities, insurance, sales costs, etc. Adding a 10 percent contingency factor (based on the total budget) is always a good idea to buffer unplanned costs. History has shown that without having an experienced project manager, project costs often run 50 to 100 percent over budget.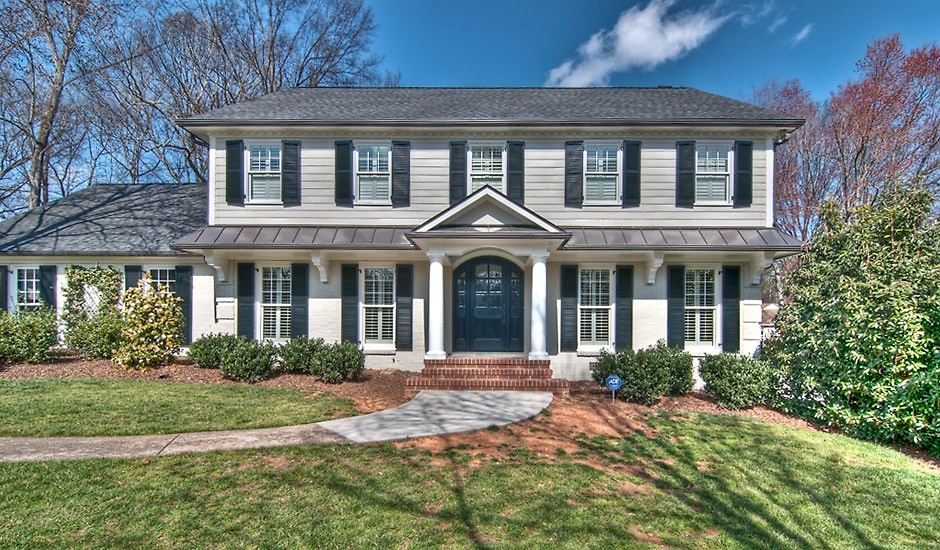 Develop a Sequenced Schedule
A schedule is a list of work activities in logical sequence with a duration, a begin date and a finish date. To minimize the risk of delays for your historic home renovation, task durations should not be longer than two weeks. Every week, progress is verified for each task not yet completed. Large tasks spanning more than two weeks can be broken down into two week sub-task packages. The schedule begins with planning activities and ends with building occupancy or a visitor opening. Historic home renovation preparatory work is followed by recovery of artifacts or protection of historical structures. The next steps involve demolition and removal of obsolete or unsafe materials (e.g. rotted floors, lead paint, asbestos, mold, broken wiring, and damaged piping). Installation of infrastructure (wiring, piping, HVAC, solar tubes, geothermal systems) follows removal.
After building inspection approvals for mechanical systems, work starts on new doors, walls, floors and windows. Finish work (painting, hardwood floors, tile work, floor trim, door and window casings and electrical appliance installation) is generally the last work performed. Final permit approvals and building occupancy permits are obtained after all work is completed on the historic home renovation.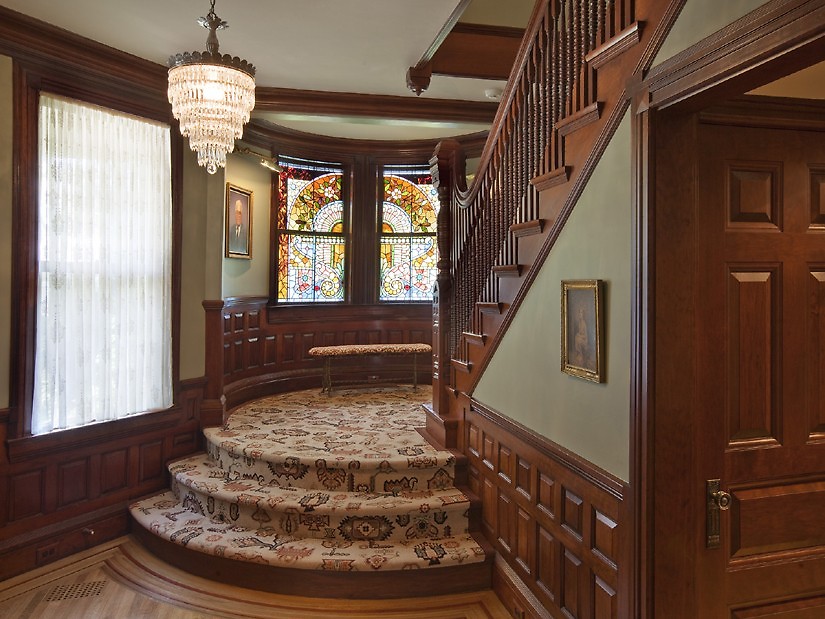 Planning Saves Time and Money
Creating and managing a detailed plan for your historic home renovation is a complex process, and like ice skating, takes years of experience to perform perfectly. For small projects (<$15,000), a seat-of-the-pants decision style may be appropriate. However, experience has shown that medium to large historic home renovation projects (>$20,000 to $1 million) benefit significantly by applying project management processes. In most cases, tasks can be performed in parallel, and assignment of skilled trades can occur smoothly without overlap or delay. Large expenses can be identified in advance, enabling better funding. As the historic home renovation become more complex and expensive, the project manager becomes as critical to the success of the project as the mason, electrician and historian.
About the Author
Lawrence Oliva is a licensed contractor and the owner of Second Century Homes, LLC, located in Baltimore, Maryland. Second Century Homes specializes in the preservation, restoration and renovation of homes over 100 years old. He is a master cabinet maker, expert tile setter and certified project manager. He respects the tradesmen of 100 years ago who did beautiful work without power tools, lasers and computers.
Top image credit: Siemasko + Verbridge