Landscape planning is the new task for this week. "52 Ways To Love Your Home" is all about weekly home improvement habits that you can do to improve, and love, your home. Last week I discussed the "10 minutes before 10pm" idea as part of my overall daily goal. This week I'm adding to my home habits the task of planning my landscape design.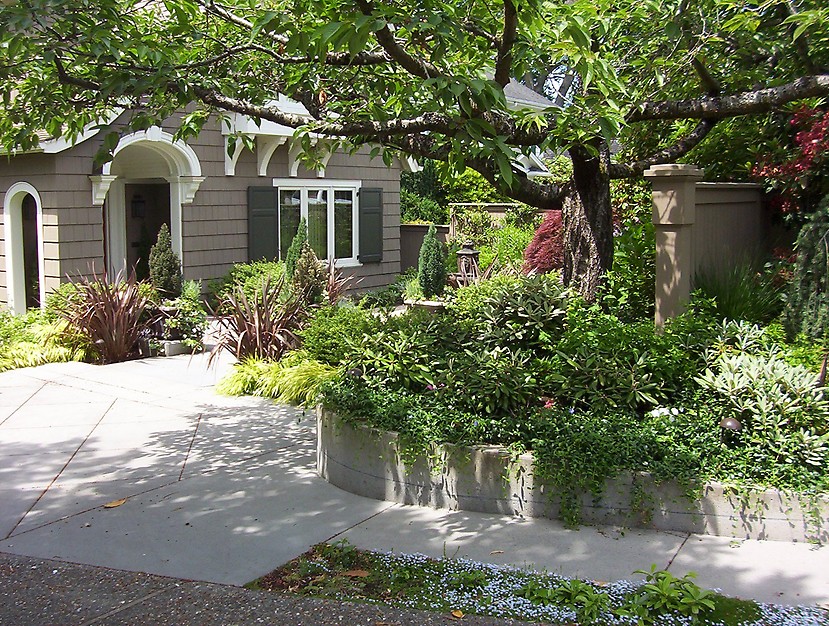 I realize that many states are still covered in a blanket of snow however as you read in our January Maintenance Guide, January is the perfect month for planning for a beautiful summer yard. This time of year landscapers are working with homeowners to start the planning process and discuss needs, wants and budget. And January and February are popular months for local garden shows and events – excellent places to gather ideas and meet professionals in person. Even if you aren't planning on hiring a professional landscaper, it's a great time to browse projects for inspiration, clip magazine articles and do some research on what you'd like to add to your yard this year.
My own yard is large enough that I need to break it down in sections. This is both easier for planning and easier on my wallet. I frequently browse projects in my neighborhood so I can see similar foliage and landscapes and get ideas for things I haven't thought of before. For example, I like seeing examples of variations of plant colors and textures and figure out what appeals most to my eye and which plants will help add value and curb appeal. This photo below shows a striking grouping of plants that give this yard lots of contrast.
So here's to another week of home improvement projects that will help you love your home in 2018!