Do you ever fall in love with a home photo but you're not sure how to replicate it? We teamed up with Hayneedle and challenged three Porch Bloggers to give their living room an upgrade, using a Porch home photo as inspiration!
See how they put their own spin on it, using the colors and textures from this Palo Alto home.

Bridget and Casey are the gals behind The DIY Playbook. Their blog is full of inspiration to help you create a space you love without breaking the bank.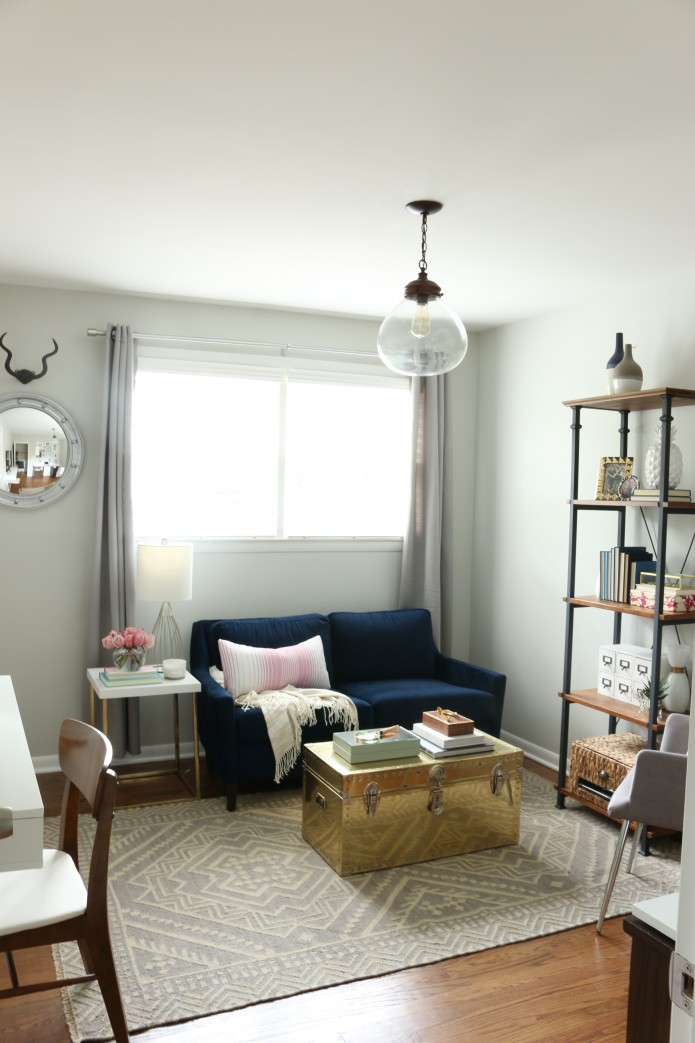 Images via The DIY Playbook
About the project:
What I really love about finding images of inspiration is that you don't always have to mimic exactly what you see. When I try to translate exactly what I see, I always feel like I come up short because very rarely are you doing to get the exact look. Instead, I love collecting these inspiration images and then reflecting on the specifics of the image that caught my eye. I used this strategy with the Porch inspiration photo above.
---
2. Mid Century Modern Meets Neo-Traditional by The Design Confidential
Rayan is the founding editor of The Design Confidential and truly a maker at heart. When she isn't knee deep into a project, you can find her at the flea market or surfing craigslist.
Images via The Design Confidential
About the project:
To me the inspiration room reads as Mid Century Modern meets Neo-Traditional with gorgeous architectural details, texture, and modern touches throughout. Having a relatively neutral color scheme with occasional pops of pink and gold, this room highlights the materials and finishes in this space by keeping the furnishings simple with clean lines and solid colors. 
My space lacks architectural detail of this nature, but there is no reason why a similar feel can't be achieved, regardless. Through the use of a color scheme that is slightly more bold and furnishings that provide a level of interest where the space itself would otherwise be lacking, I was able to put my personal spin on that style in a way that is decidedly more eclectic but entirely fitting to my personality.
---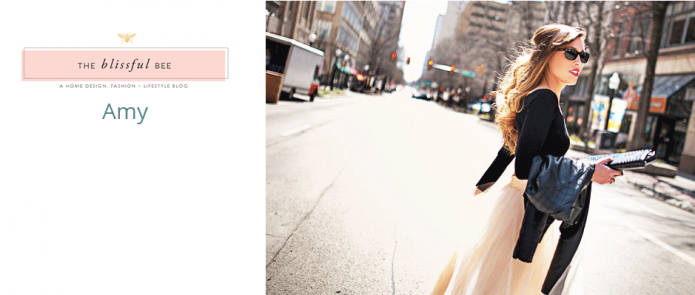 Amy is the blogger behind The Blissful Bee. Her blog showcases her adventures in home design, DIY, and fashion.
Images via The Blissful Bee
About the project:
My living room typically sports the bright hues of pink, turquoise, yellow and green, but for this makeover I wanted to tone things down a bit. Pulling inspiration from Porch.com and using stylish products from Hayneedle.com, I focused on designing more of an eclectic look. I used some of the burnt orangey/red tones from the inspiration photo, as well as some yellow hues, to emulate this look. 
---
Be sure to check out the full reveals at The DIY Playbook, The Design Confidential, and The Blissful Bee.
Which project do you like the best? Vote in the comments below!
Want to become a Porch Blogger? Learn more here and become a part of the family.