We asked Christina from The DIY Mommy 16 quirky questions! This Canadian-based blogger shares her words of wisdom, her DIY weapon of choice, and the strangest decoration in her house. Head over to The DIY Mommy to see the best projects for a DIY beginner, and to read the rest of this interview!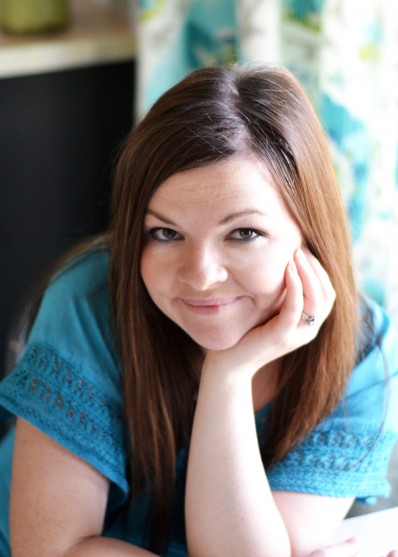 What's your DIY weapon of choice?  Paint. Oh my goodness – I feel like I can conquer the world (or at least any icky furniture) with a can of paint and a dream.
What are 3 words to describe your blog? Creative, thrifty, and feminine.
.
Tell us about a time when you had a DIY fail (we've all had them!) There have been so many! One of the worst was when I tried to grout the tile in our kids' bathroom shower when I was 8 months pregnant. There was grout smeared all over the ceiling, all over the tub… and all over me. It was a mess that was a nightmare to clean.
Words of wisdom for someone remodeling on a budget? A lot can be changed with an inexpensive can of paint! Also, don't be afraid of shopping at Ikea or thrift stores – there are furniture gems to be found there!
How did you become interested in blogging? When my first daughter was 6 months old, I started writing about making things for her. The blog eventually grew, and I started writing about EVERYTHING I made.
Strangest decoration in your house? My girls and my hubby like to sneakily display their toys and collectibles on our shelves. I'll often find a plastic minion or an Enterprise replica perched on a shelf or on our mantle.
Hardest part about blogging? Trying to push through the spells where I don't feel inspired. That's when I like to work with my blogging friends and come up with some project ideas and features that we can work on together!
Best part about blogging? It's doing what I absolutely love from my home. I have three young daughters, and I can't think of a better career right now. I would NEVER have thought that writing about making things could be a source of income for us!
Want to see more from The DIY Mommy? Check out her blog and Instagram!
Are you a blogger? Apply to the Porch Blogger Program, we can't wait to hear from you!