Designing your living room can be tricky if you're unsure what color scheme to choose or don't know the best way to arrange your furniture to highlight your favorite pieces. There are always so many new design trends to transform a living space, but these lavish New York City living rooms prove your home can be upscale and comfortable at the same time. Whether you gravitate toward more traditional settings or enjoy decorating on the edge with large art murals or pops of color, look to these city spaces for design inspiration.
1. Sweet Simplicity
Classic wood floors beneath a modern sectional maintain simplicity in this living room, arranged to reflect Asian design sensibilities. The orange pillows and vast windows draw a burst of light to the room.
Project completed by Eisner Design LLC
2. Playful Patterns
A play on pattern creates a consistent flow of design from the drapes to the pillows. Add a few plants for a touch of greenery to liven up the room.
Project completed by Fanuka, Inc.
3. Industrial Art
This industrial loft renovated from an 1860's warehouse provides a sense of freedom with a spacious setting. Large art pieces throughout the loft bring creativity to a minimalist design.
Project completed by Dean Maltz
4. Neutral Toned Texture
Make your fireplace the focal point of the room by creating texture along the mantel. An elongated fireplace accentuates the linear square footage of the room, allowing a sleek presentation to ramp up your style.
Project completed by Linea LLP
5. Fine Furnishings
This clean cut living room combines fine furnishings with a two-toned neutral colored rug to complete the modern appearance.

Project completed by Zivkovic Connolly Architects
6. Contemporary Culture
Drawn from ultra-contemporary and tribal culture inspiration, this living space focused on muted tones for a sophisticated color palette.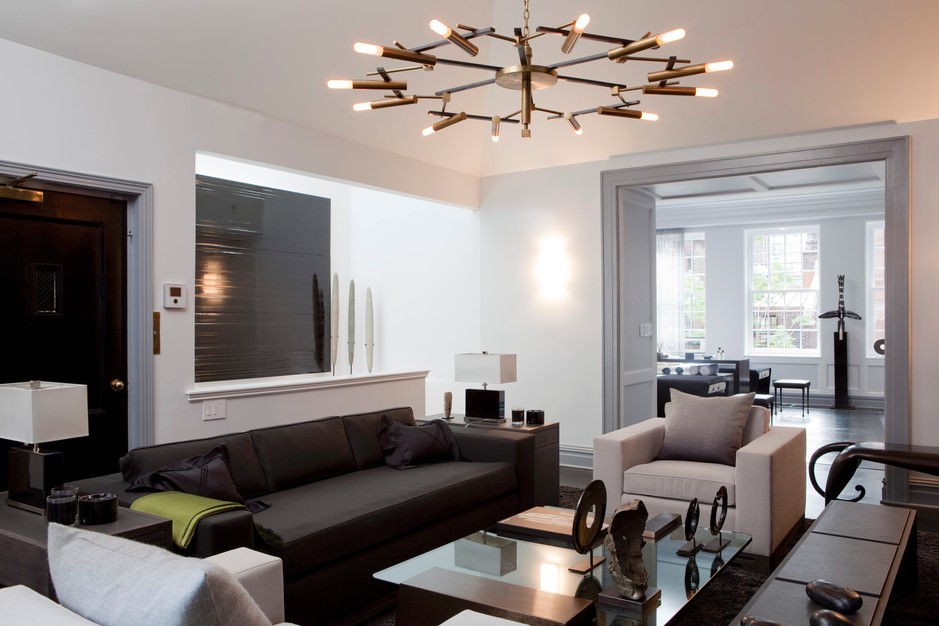 Project completed by Jennifer Post Design, Inc.
7. Small but Functional
For limited living units, this pied-a-terre arranged furniture around the TV and coffee table to support a functional space that doesn't feel too cramped. The green color scheme adds depth and richness to the room.
 Project completed by Paul Cha Architect
8. Dynamic Loft
A grand, floating staircase and colossal piece of artwork add a dramatic debut to this state-of-the-art living room.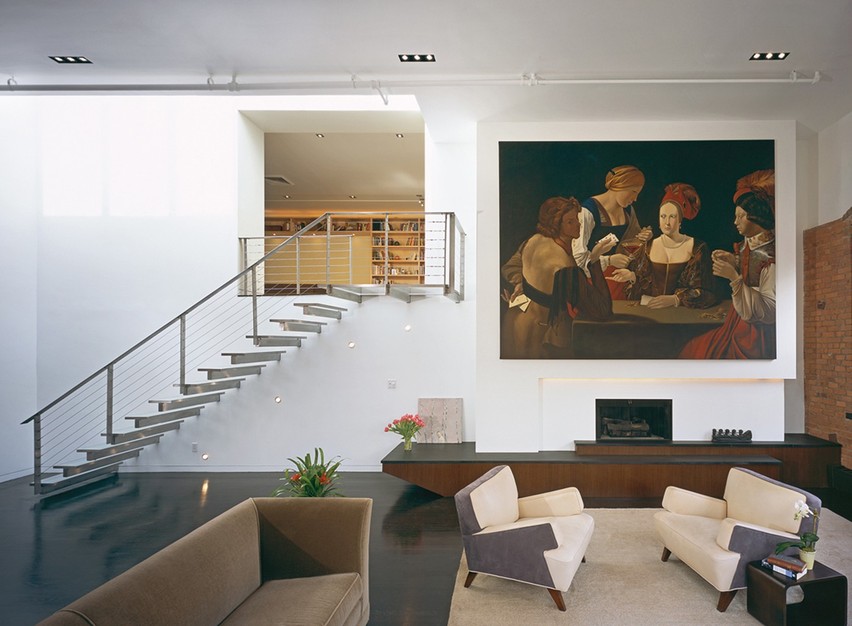 Project completed by Eisner Design LLC
What kind of style is your living room? Let us know in the comments below!
Top Image Credit: Eisner Design LLC