This 488-square foot condo in the Eastlake neighborhood of Seattle, WA comprises a family who needed a space to stay when traveling to and from the city, as well as a home for their Seattle-based daughter. Looking at this condo as an investment property, the family took to renovating a small space into a unit that maximizes all areas, while keeping up a sophisticated style.
With the help of Model Remodel's in-house designer, see how this family maximized their small space living by turning it into a sleek and functional Seattle home!
Palissandro laminate cabinets were paired with white quartz countertops that had a waterfall edge, while the cabinet doors operated on slick push latches. The crew used the same cabinets in the bathroom and living room, for a cohesive look throughout.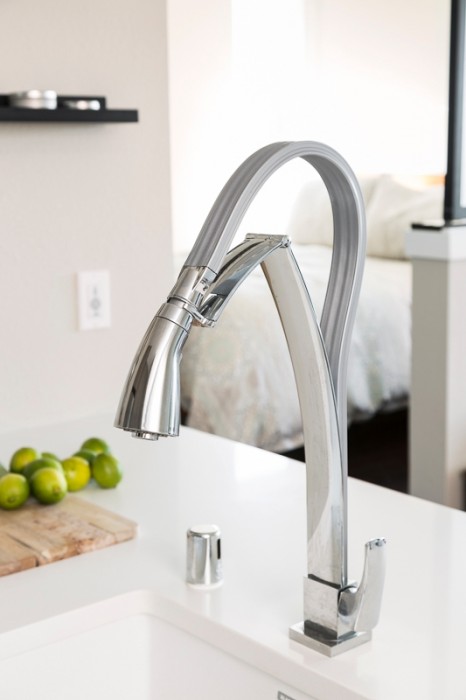 To keep the kitchen uncluttered and polished, the old cabinets were replaced with new ones that stretched up to the ceiling to maximize cabinet storage. Outdated appliances were replaced with European, smaller-than-standard ones.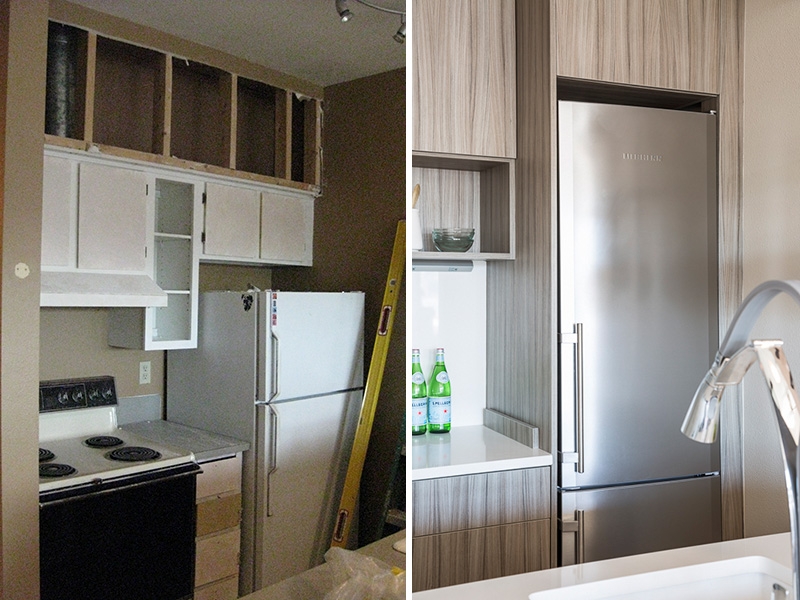 Functionality was key in remodeling this small unit. Vertical storage helped maximize smaller areas in the kitchen, bathroom, and bedroom.
This remodel also made room for more vertical storage in areas such as the bedroom closet and bathroom. Extra shelving and cabinets were added to get the most out of the area.
For more photos and information on this Seattle condo's fresh, new look, visit the project on Model Remodel's page, on Porch!
Do you love this condo's makeover? Tell us why in the comments below!
All Image Credit: Model Remodel