It's the end of January, and 2015 is officially in swing. Whatever your resolutions were this year, here's one that you can keep: make your space your own in 2015!
We share space with our families, our co-workers, and our friends. What makes your space really yours? What helps you get stuff done? What makes you feel most like you?
This year, make sure you have a happy place of your very own, so you can keep being the awesome go-getter that you are. We've rounded up our six favorite inspirations from around the web this week for knowing your work style, customizing your space, and creating your very own happy place at home. Take a look, get to it, and let us know what you're doing to claim your very own space this year!
1. 11 Inspiring Home Offices – Porch
Photo courtesy of Miller Design Co.
Photo courtesy of Maria Provenzano
3. DIY This Is Why I'm Hot Travel Mug – Studio DIY
Photo courtesy of Studio DIY 
4. DIY Classy Leather File Folders – Homey Oh My!
Photo courtesy of Homey Oh My!
5. Find Out How You Work Best – Design*Sponge

Photo courtesy of Design*Sponge
6. 20 Pretty Notebooks for Super-Effective Ladies – Brit + Co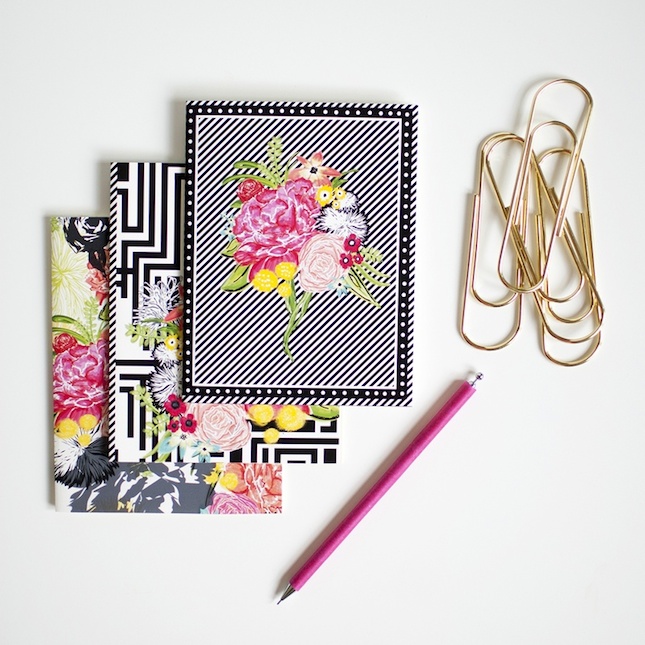 Photo courtesy of Brit + Co
How do you plan to claim your own space this year?