Do you have your holiday wreath yet? It's already time for the holidays, and for most of us, that means a flurry of travel, cooking, guests, and readying the home for the coziest season of all. With these twelve simple and beautiful wreath DIYs, decorating your home for the holidays is the easy part.
Try one or two of these easy wreaths over hot cider and cocoa this weekend to make your home instantly holiday-ready!
1. Vibrant Color
This brightly dyed corn husk wreath brings bright holiday hues to your entryway. Choose warm, contrasting colors to banish winter's gloom and brighten your doorway with cheer.
Photo courtesy of Martha Stewart Living via Apartment Therapy
2. Spanish Moss
This rustic wreath made of Old Man's Beard gives a Southern feel to your holiday. Source materials from the craft store, or, if you live in the right climes, from your back yard.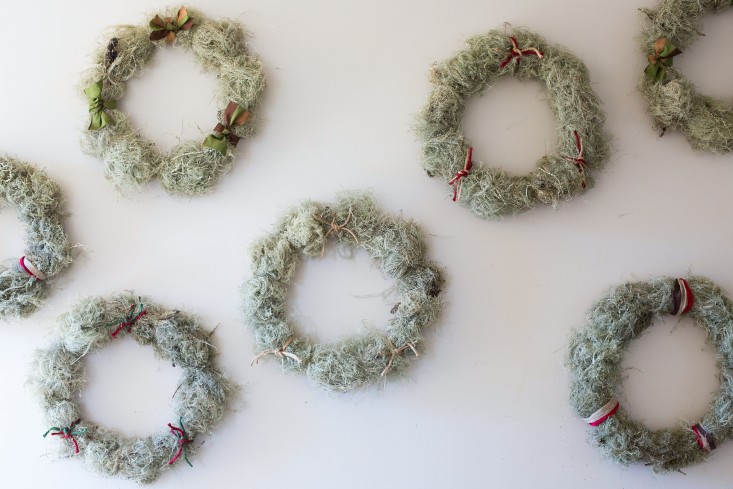 Photo courtesy of Remodelista
3. Snowy Softness
This cozy wreath combines the softness of fur and the interest of a winter landscape. Use extra material to make a fleecy fur throw.
Photo courtesy of Nesting Place
4. Elegant Monogram
This leafy swag takes the form of your monogram for a unique and homey take on a traditional holiday wreath. Stud it with pine cones, holly berries, or bright lights for extra punch.
Photo courtesy of Design*Sponge
5. Floral Minimalism
Bare branches and snowy blossoms bring spring freshness to this winter wreath. Use fabric blooms for a decoration you can display year-round.
Photo courtesy of HomeLife
6. Soft Snowballs
This soft wreath is the perfect easy DIY to create some winter warmth. Buy a bag of pom poms and some yarn, and invite the whole family to a hot cocoa craft party!
Photo courtesy of Nesting Place
7. Northern Lights
This Scandinavian-inspired wreath unites minimal lines, natural materials, and the warm colors of winter. Hang miniature versions in windows and doorframes for true Nordic style.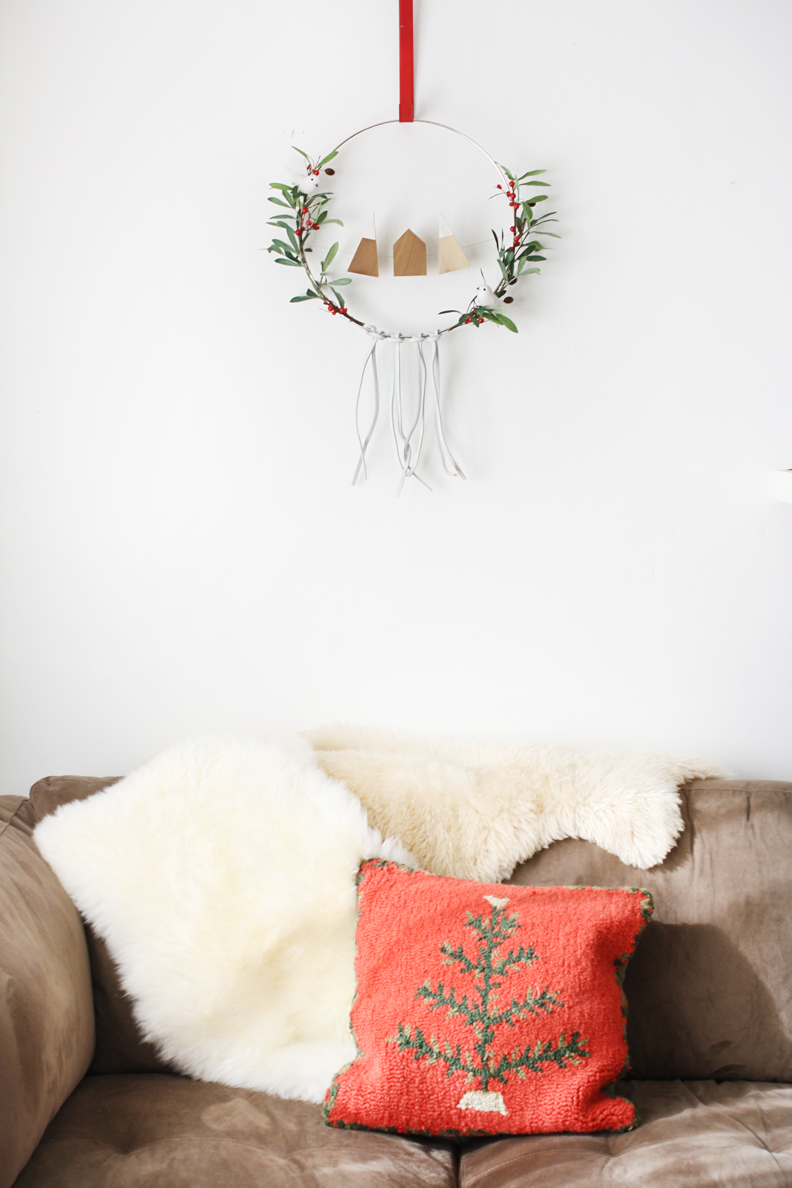 Photo courtesy of Hello Lidy
8. Fresh Citrus
Remind visitors of winter's bright notes with this wreath made of green boughs and fresh citrus fruit. Source materials from your local grocery store or farmer's market for a truly easy project.
Photo courtesy of Design*Sponge
9. Succulent Monograms
Living monograms made of succulents nested in moss are a coastal twist on traditional evergreens. Use yours to spell "JOY" for extra holiday flair.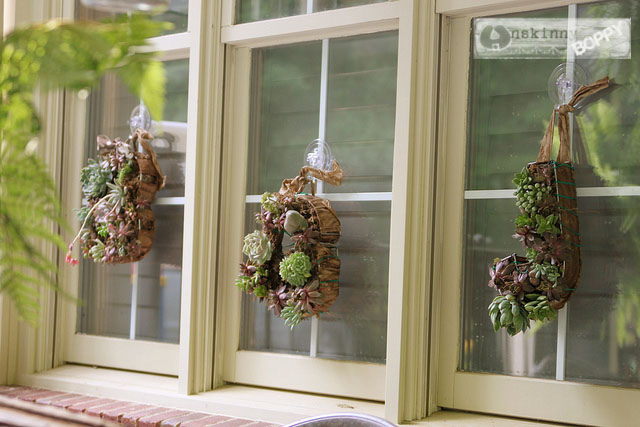 Photo courtesy of Unskinny Boppy
10. Winter Light
A lighted wreath is a magical way to light your entryway. Use solar-powered lights so you won't have to worry about pesky plug-ins.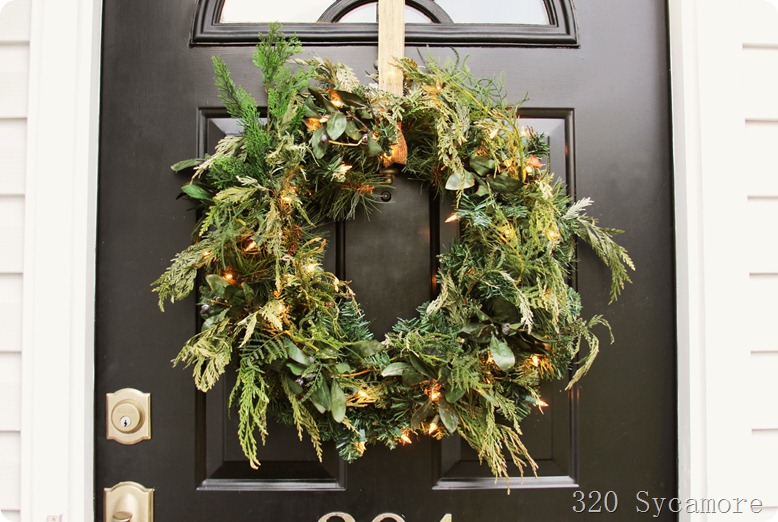 Photo courtesy of 320*Sycamore
11. Woodland Creatures
This simple moss wreath is made bright and whimsical with holly berries and a wooden fox cutout. Personalize yours with your favorite winter woodland creature!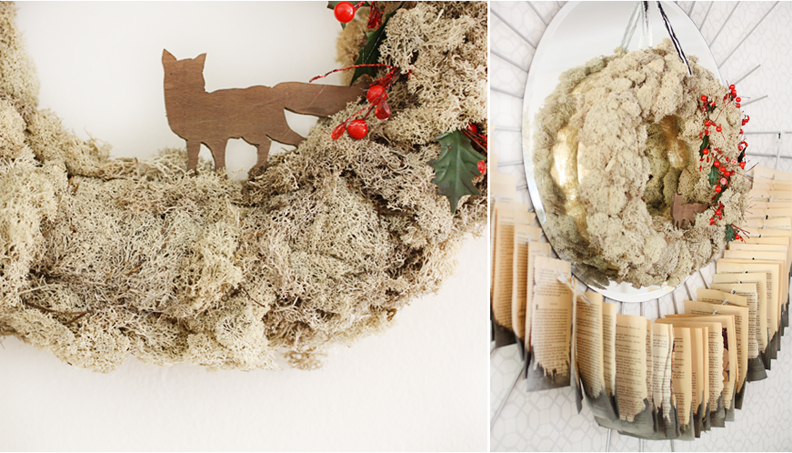 Photo courtesy of Hello Lidy
12. Silver and Green
Sage and eucalyptus do double duty in a gorgeous wreath that's aromatic in addition to being beautiful. Silvery greens, loosely bunched in an organic shape, will coordinate with any holiday décor.
Photo courtesy of Gardenista
Top Image Credit: Hello Lidy
Which of these pretty projects inspires you to brighten up your holiday season?