We can't change the size of our property but there are many great ways to make your outdoor space feel larger than it is. Whether your outdoor space consists of a large grassy area, narrow lot or small deck, there are many tricks to make your space feel welcoming and spacious.
Before you rush out to purchase plants, containers or outdoor furnishings, have a general idea and full plan of what you need. Here are some great and simple outdoor projects to make your space feel larger and beautiful.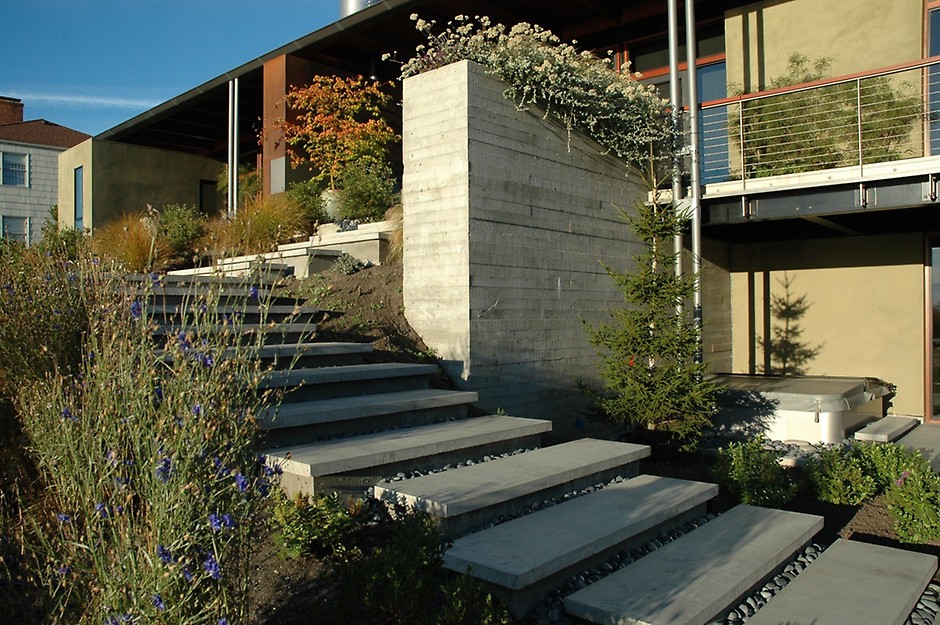 Create false perspective with lines
Take full advantage of the power of perspective by using low split-rail fence and delicately slanting the long straight rows of shrubs to one another. This will create an illusion of having a big outdoor space. Much like stripes on an outfit, create lines where you want your space to feel long. Using a mixture of various paving materials is another way to create distraction, which will help make your yard feel spacious.
Set up mini-rooms
Invest some time to create a series of garden rooms or areas. If your outdoor space allows for furniture consider setting up a few chairs in one area and a bench in another. Small spaces can still have "rooms" with a simple piece of sculpture, grouping of containers or a bird bath. If your buget allows, outdoor structures like arbors or pergolas can add height and movement to the rooms and help create more established areas.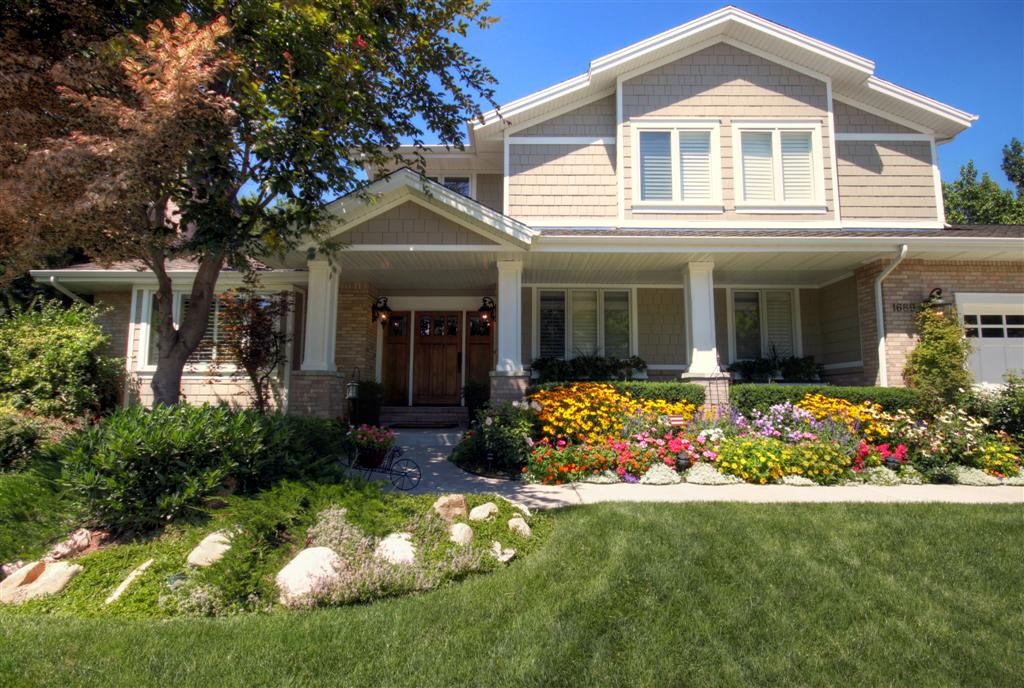 Color creates a dynamic space
Colors can add charm and a welcoming feel to your space. It can also create greater dimension. Placing bold and bright colors in the front view will help to catch the attraction and impart a receding feeling to the rest of the landscape, making your small landscape feel larger. If you're not sure how to utilize your colors to create space, try planting them in easy-to-move pots and test them out in place. Or simply leave the plants in their original pot until you decide the best spot for them.
Create hidden spaces
You can use lush shrubs to make your small outdoor space seem larger than it is. By effectively "hiding" parts of your yard you create a greater sense of space and movement. Plant shrubs that fill out to touch each other or move potted plants to create mini-hedges. Remember that your plants will grow – even your smaller, shorter plants will eventually grow into bigger plants. The large leaves of big tropical plants can help to change the scale of a small space to make it feel larger.
Go vertical
Plan and effectively divide the annuals, beautiful plants, and perennials in such a way that your small backyard seems to be big.  The use of vertical space for growing can also bring great impact on the size of the yard. There are a number of vertical containers on the market that work well even for the smallest of decks and patios. Vines can be trained up well-placed stakes or lattice or use plant stands that create height.
Find a focal point
Use an attractively designed item as a focal point to attract the view. This will give a clean and spacious look to the space. You can use a single tree, distinctive plant or a garden art as the focal point. Even better, create a path or walkway that leads to this focal point for even greater dimension.