For quick holiday decorating you don't need much. Last-minute guests? Didn't have time to pull out your traditional decor? Use these tips for super fast holiday decor ideas!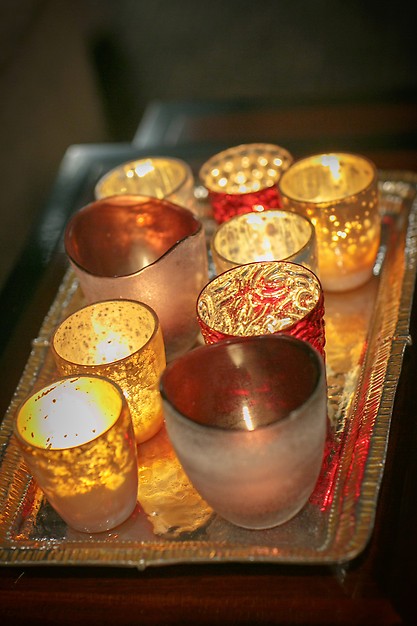 Candles
There are many ways to incorporate candles in your holiday decor. Choose simple candles that will fill your home with traditional holiday aromas of warm vanilla, cinnamon, and evergreen trees, or place pillar candles in a simple glass jar. You can also add cranberries or evergreen branches to the bottom of the jar for an extra element of decor. Scented or unscented, big or small, candlelight will lend a festive and charming look to any room.
Floral Arrangements
This holiday season treat yourself to a beautiful bouquet of festive flowers. Whether your color scheme consists of red and green, or gold and silver, try non-traditional arrangements. Ornamental berries, ivy and holly are other great seasonal additions to any floral arrangement. No flowers around? Found objects such as citrus, feathers or pine cones can make for a super quick arrangement.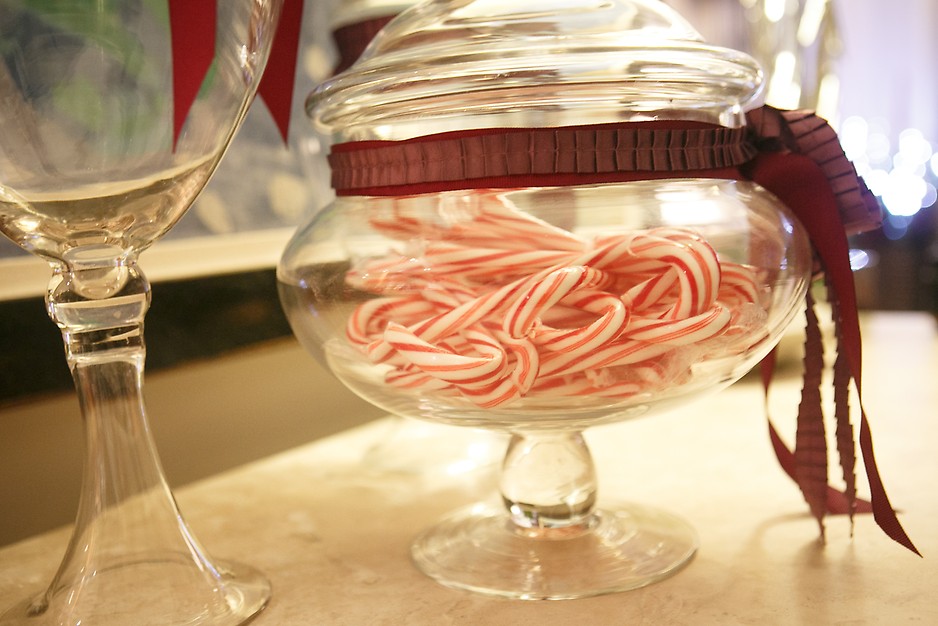 Candy
Don't just keep your candy canes in the pantry this holiday season, display them in a fun and festive way. Simply put a box of candy canes in a vase or glass jar and you instantly have a beautiful centerpiece or decor accent. Add a ribbon like the picture below for a personal touch. Don't have candy canes? Raid your pantry for green lentils, chocolate brown coffee beans or dried white beans.
Ornaments
Ornaments have many uses other than just hanging on a Christmas tree. Grab an empty glass vase or bowl and add some inexpensive ornaments. The result will be a simply yet elegant holiday decoration. Don't have ornaments? Fill a container with color and sparkle such as ribbon or glass rocks from the florist.
Wreaths
Wreaths aren't just for your front door. This holiday season try using wreaths inside your house as well to add some festive holiday flare. You can even make your own unique and customized wreath by buying a plain wreath and adding ornaments, bows, and flowers. Really short on time? Try using found branches and tie them at one end for a quick swag treatment.
Image Credit (all): NorthEnd Tacoma Holiday
Top Image Credit: Minor Details