Staging your home is an inexpensive way to prepare your home before selling. Many homeowners think that making major home improvements is the best tactic prior to selling.  In reality, to make your home more attractive to potential buyers, the best thing you can do is to clean up, declutter and fix the obvious.
While it's never good to list your home in poor condition, large remodel projects won't guarantee that you will sell your home for more money. According to data from Remodeling Magazine, the average remodel project has only a 66% return on investment, and even the best-performing remodels return around 80 cents on the dollar.
However, there are definitely things you can do to get your home ready to sell, and the good news is that you don't have to spend thousands of dollars on a remodel.
Compare and Contrast
A great way to get motivated for home staging is to sit down with your real estate agent and go through the areas of the home to focus on. Experienced agents will tell you what will stand out to a prospective buyer versus what won't. Visit comparable homes in your neighborhood and notice what looks great and what you'd like to replicate. Your home doesn't have to look like a spread in a magazine, but you want to know your competition.
Clean, Clean, Clean
The number one thing you should do when staging your home? Clean it! Nothing turns off home buyers more than a dirty, smelly house. Of course, we're not talking about the kind of cleaning you do every week. Your home needs a deep cleaning to get it ready to show the world. Every corner scrubbed, sanitized, and spotless. Prospective buyers open drawers and doors so tidy inside as well. Spots and stains stand out, so do smells. Try putting lemon peels in the garbage disposal, empty garbage cans and clean them, place fresh flowers throughout the home, and consider the long-standing Realtor trick: fresh baked cookies in the oven (or apple pie). If this to-do list is overwhelming,  hire a cleaner. There are many housecleaning and carpet cleaning services that offer move-out packages.
Maximize Your Curb Appeal
The saying that "you never get a second chance to make a first impression" is true when it comes to selling your home, as well. What's the first thing a potential buyer of your home is going to see when they step out of their car to tour your home? The more you can stage your home from the curb, the better your chances that a buyer will fall in love with it. So how can you maximize your home's curb appeal?  Landscaping is a good place to start. Replace dead plants, trim shrubs, lay down new bark dust and consider buying plants with blooms. A few well-placed containers by the front door, along with a new welcome mat, can make clean and friendly entrance. A good landscaper can be helpful for getting lots of work done quickly if you're short on time.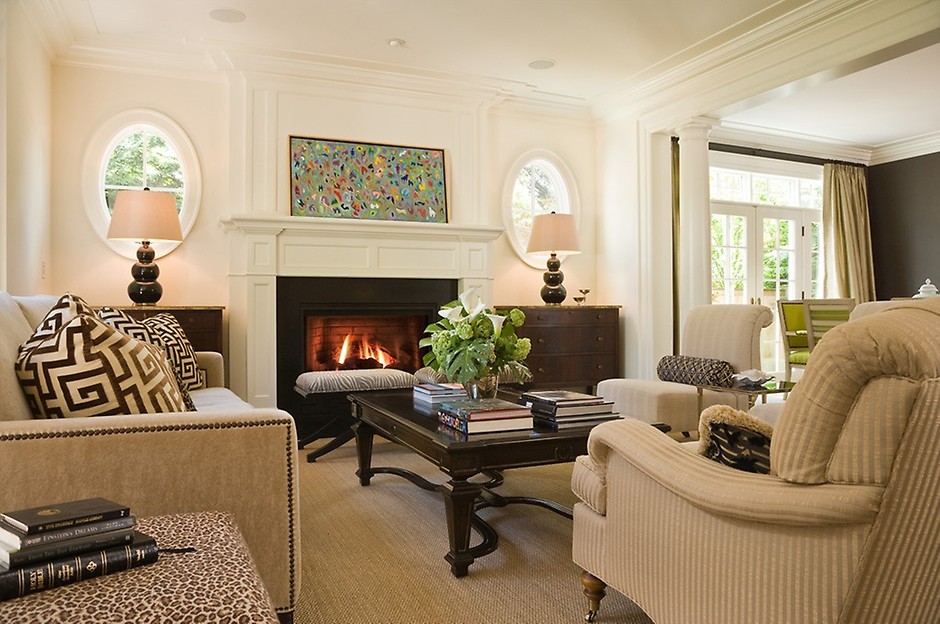 Declutter and De-Personalize
While your personal memorabilia and family photos are meaningful treasures to you, they make it harder for a potential home buyer to picture themselves living in your home. Before you invite a parade of strangers to visualize your home as their own, you'll need to dramatically declutter. Remove all personal artifacts from your walls and surfaces and store in a box. If walls appear too empty, consider inexpensive prints as temporary staging solutions. Remove dried flower arrangements, collectibles and general dust-collectors. Rearranging furniture can help sell your space as well and don't be afraid to store the extra items somewhere else. Professional stagers will have furniture and accessories for rent and can quickly help create a welcoming and desirable space.
Fix The Obvious
You don't need to dive into a major home improvement project but you should fix obvious cracks, holes and other concerns. If something is broken, and will be seen by prospective buyers, spend the time and money to fix it. If you have a long list of "little" items, see if a handyman could knock out these problems in a day. Staging the basics, like a wobbly handrail, are important for potential buyers.
Image Credits (all): Graciela Rutkowski Interiors